Rapper Mac Miller passed away after a long battle with substance abuse in September 2018. But luckily for his fans, he is survived through his work.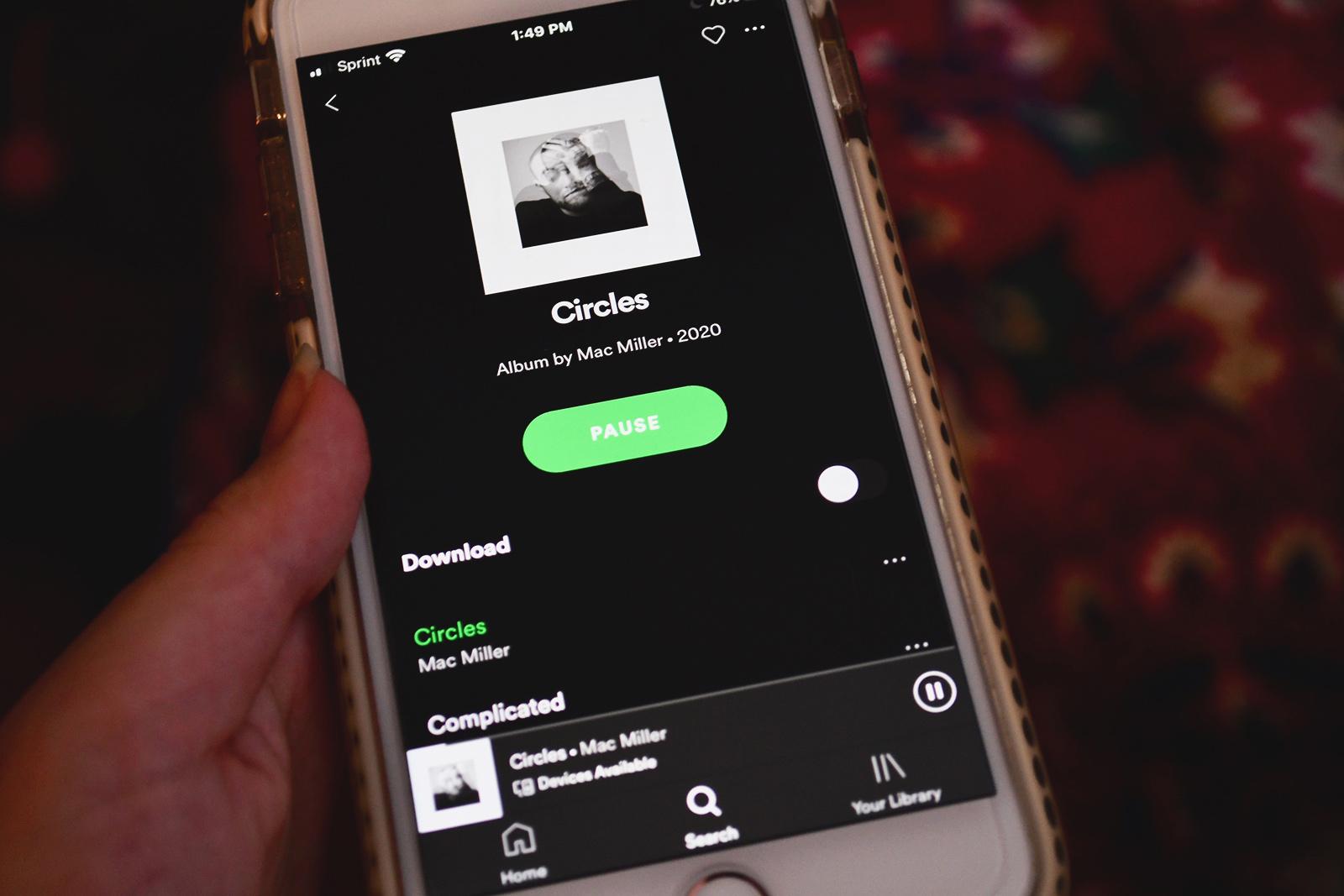 "Circles" is a bittersweet farewell from Miller to his fans and brings his discography full circle with a project that, although is not his best work, is a strong collection of songs. Here, Miller feels more comfortable exploring the musical motifs and lyrical topics presented in his work under the pseudonym Larry Lovestein.

"Circles" is the second half of a two-album concept called "Swimming in Circles" that Miller was close to completing before he passed. "Swimming," the last album released by the rapper in 2018 before his untimely death, was the first half. Where the first album felt slightly hampered by Miller's lethargic vocals, all that restlessness is cathartically welcomed in "Circles" when contrasted with the buttery production evident throughout.

Miller's estate was left to decide what to do with his final recordings, resulting in "Circles." Unfortunately, Miller did not see the fruition of his ideas come to life.

In an era where posthumous releases have been stitched together with the artist's creative identity being watered down by filler, "Circles" is a welcome presence with only one other vocalist throughout the album. Each song feels as if they were completed thoughts without record labels trying to milk the artist's cash cow of a corpse.

On the title track, "Circles," Miller almost prophetically sings about his well-being at the point of recording the song. "Well, this is what it look like right before you fall" is the opening lyric. With that, the album begins with a gut-punch, especially given the context of who is singing that lyric.

Aiding in the completion of the album is composer and producer Jon Brion, known for his work on scores for "Eternal Sunshine of the Spotless Mind" and "Lady Bird," among other films. His production throughout the album is immaculate, whether it's the brilliant sample flip on "Blue World," or the strikingly vibrant electric guitar on "Surf."

The second song, "Complicated," addresses Miller's anxieties about living day-by-day, singing in agony about not knowing what happens next in life. "'Fore I start to think about the future / First, can I please get through a day?" Miller sings as Brion's gloriously smooth synths sweeten and coat the bitter pill to swallow within Miller's raw vocals and heartbreaking lyrics.

His singing is coarse and worn-out, just as it was on "Swimming," but this time it's beautifully blended with Brion's sprawling and smooth production stylings. Miller also feels more at home with the world-weariness evident within his vocals, whether it's his self-deprecating acceptance of not having control over one's emotional state on "That's On Me," or it's the genuine self-reflection of his ego on "Hands."

However, it's evident that his sounds aged when compared to his previous endeavors. As such, his rapping on "Hands" sounded more gravelly and drawn out when compared to his work on "GO:OD AM" or "Faces." It is unclear whether as an intentional stylistic choice or Miller merely aging as a person. Regardless, it's an acquired taste, and if one did not like his vocals on "Swimming," they are only marginally different here.

That being said, if the listener can bear to hear Miller so worn out, the album is a pleasant trip into Miller's anxiety-riddled world.

The lead single, "Good News," is a high point on the album. Miller's lethargy accentuates the tired nature of feeling pressured into telling his loved ones that he's okay when he's at his lowest. "Good news, good news, good news / that's all they wanna hear," laments Miller as he weakly croons.

The subdued nature of the existential turmoil in "Circles" is mostly accentuated within the juxtaposition of Miller's harrowing lyrics, weary vocals and Brion's glistening production. If one can overcome the rough edges in Miller's delivery, the album serves as an impressive parting gift to a loyal fanbase as well as a perfect encapsulation of Miller's career for anyone willing to dive into his work.