With over 2.4 million physical books and nine separate functioning locations, Boston University Libraries house a massive network of educational resources available to students. However, during the holiday recess, more than 35,000 undergraduate and graduate students left campus, leaving many vital study spaces used by students empty.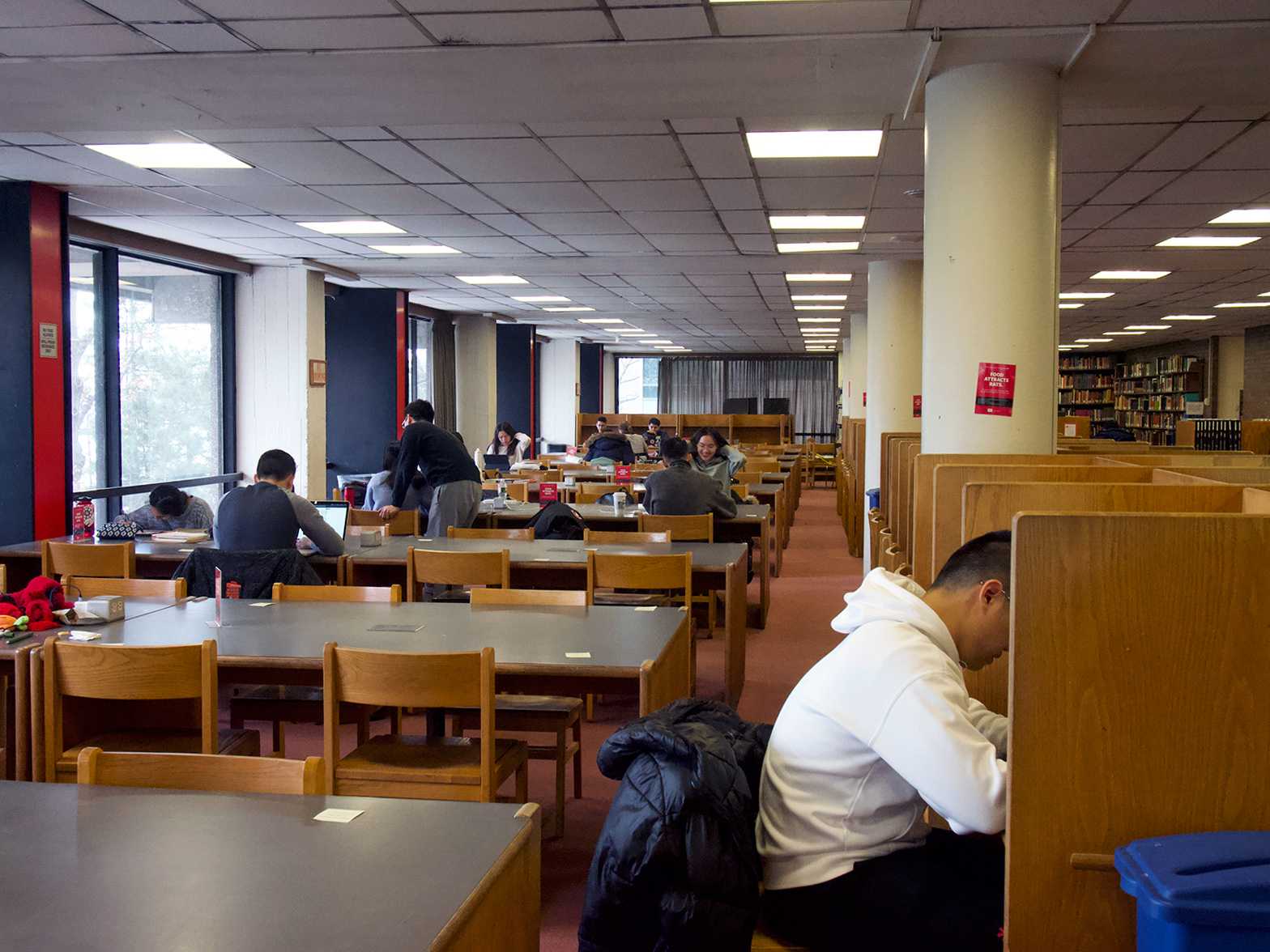 To compensate for the lack of resources available to students over break, the BU Libraries Instagram account — @bulibraries — catalogued select students' holiday reading material this past month, highlighting the importance and persistence of reading outside of the classroom.

These student narratives showcased a diverse collection of material, including "Writing With Pictures" by Uri Shulevitz and "The Vagina Monologues" by Eve Ensler. Student Library Ambassador David Malkin advocated for the university-wide book club by introducing his own reading material and encouraging students to participate on the BU Libraries' account.

One student featured on the Instagram page was Alicja Wisniowska, a senior in the College of Fine Arts and graphic designer for BU Libraries. Wisniowska said she encounters a small community related to her field, and admires the spaces the library provides all students on campus.

"I think any kind of event that gets people in one space to talk about books or anything in general is essentially a great thing to do," Wisniowska said.

Lukas Ruschak, a sophomore in the College of Arts and Sciences and library assistant at the School of Theology Library, wrote in an email that he values the additional exposure to new ideas and acknowledges that libraries on campus create sacred communities among students.

"I think that despite the heavy course loads, BU still has a community of readers," Ruschak wrote. "The libraries are a great space for those people, and there are several places on campus that can be an escape from work and studying that allow people to read."

These communities are seen in the various events the libraries across campus host, such as the chance to spend time with therapy dogs and attend staff-sponsored workshops.

However, with the rise of Internet reliance in the digital age, Dana Tuohey, a senior in CAS, wrote in an email that there is a fear that libraries as physical spaces are destined to radically change in the coming years.

"The digital humanities and those sorts of things will always need spaces," Tuohey wrote. "I believe that humans will always be drawn to physical spaces."

When people remain engaged in library spaces, Tuohey wrote she believes the space is still valuable, even if they are no longer used for reading books.

"The fact that students still flock to libraries to do work, Tuohey wrote, "denotes the value many people still place on the existence of libraries."

Wisniowska said she believes libraries both on and off-campus will continue to attract certain individuals and remain vital to collegiate learning.

"I feel like there's always going to be an audience for someone who physically wants to go into that space," Wisniowska said. "I don't think that it's going to be affected negatively. If anything, digitalization helps make more information accessible, will encourage people to just check out the library services and maybe in turn, get them to come in."

Ruschak wrote that in the wake of such new technologies, BU should be proactive in encouraging the accessibility of their resources.

"Libraries in general could be threatened with the rise of the Internet and the growing commodification of everything in every community," Ruschak wrote. "I hope that BU continues to make their libraries available to as many people as possible to prevent the gatekeeping of knowledge to only those who can afford it."