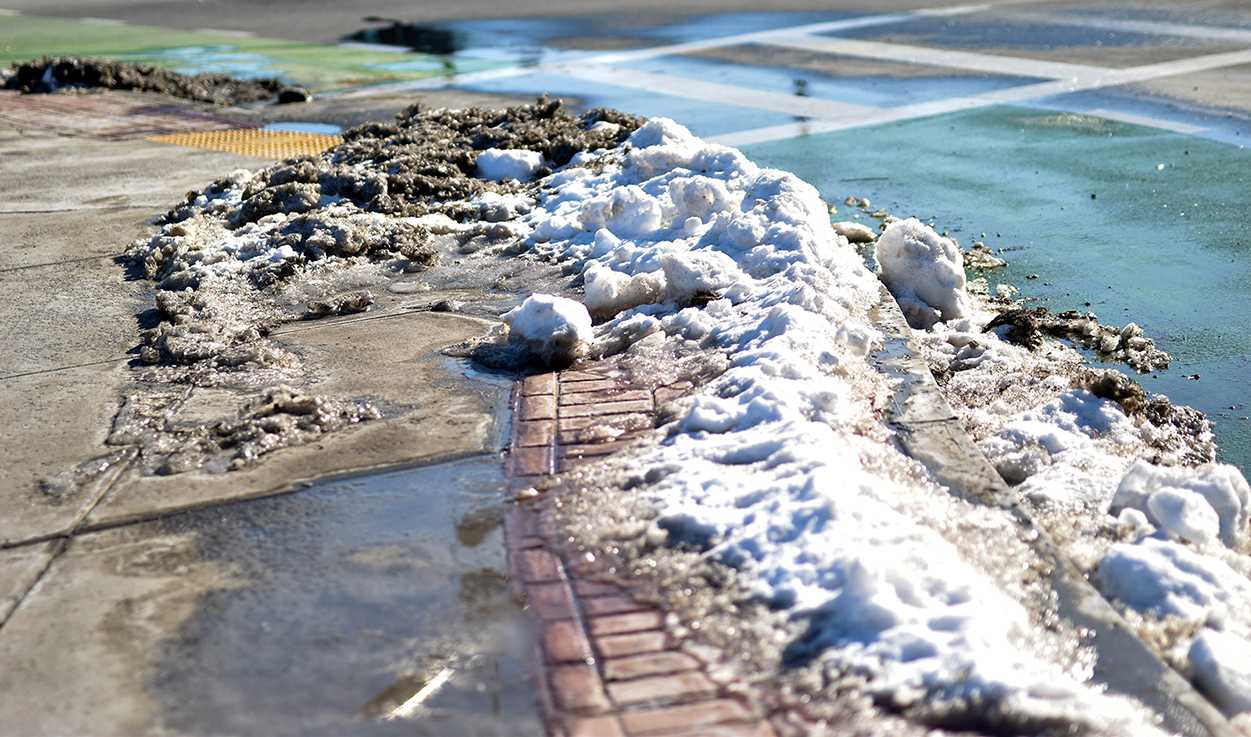 The City of Boston officially declared climate change a public health emergency in a resolution adopted Friday.
Councilor Matt O'Malley of District 6 offered the resolution at last week's City Council meeting.
"Don't take my word for it. Look at the news," O'Malley said at the meeting. "Look at what is happening currently in Australia. There have been half a billion animals who have lost their lives. There have been nearly 30 humans who have lost their lives."
O'Malley's legislative record exhibits a long list of environmentally friendly initiatives. Boston's plastic bag ban, which took effect late 2018, is one prominent ordinance of which he was a key sponsor.
During his address to the Council, O'Malley drew attention to recent weather swings.
Temperatures in Boston rose into the 70s in early January and dropped back into the 30s within a week. The city's historical averages show temperatures throughout the month should stay consistently within the 20s to 40s range.
Casey Bowers, legislative director of the Environmental League of Massachusetts, said the general populace has begun to feel climate change's effects.
"I think we've seen stronger storms, certainly," Bowers said. "If you're by the coast, you have to prepare much more for more routine flooding."
Meanwhile during summers, she said, intense heat waves have struck homeless populations particularly hard, as well as the elderly and households without air conditioning.
Bowers said the risk of airborne illnesses such as Lyme disease and EEE, both of which have expanded within Massachusetts in recent years, has also increased with warmer temperatures.
"We've really seen a lot of health impacts affect Massachusetts that we haven't seen before," Bowers said. "That's in addition to impacts we've seen like asthma, worsening asthma and longer allergy seasons, things that have always happened but we've seen worsen over time."
Bowers said health impacts linked to climate change have pervaded communities for years now, but that the Council's resolution comes "better late than never."
In his State of the Commonwealth address Tuesday, Gov. Charlie Baker announced a goal to reach net-zero emissions by 2050. The declaration comes in accordance with a state Senate rollout Thursday of a new bill to combat climate change, which will encourage clean energy efforts through charges and rebates on greenhouse gas emissions.
The transportation sector in Massachusetts is a major contributor to greenhouse gases in the atmosphere, Bowers said, and produces a little more than 40 percent of the state's emissions.
"We've seen worsening congestion and things of that nature that have really been a huge source of emissions and also difficulty for just traveling and whatnot," Bowers said. "I think we've also seen that the built environment is something that gets overlooked."
Bowers said she thinks the state has made major headway in addressing the emissions from the energy sector, but has not taken much action on creating sustainable transportation and infrastructure.
"We've seen this become a bigger issue politically and we hope to see continued leadership," Bowers said, "not just from the city of Boston, but also from the state level."
Jamaica Plain resident Joseph Getfield, 29, said he hopes the City Council resolution means further action is coming. If no new policies are written, Getfield said, the announcement "[is] just cute."
He said there are measures Boston could take to further negate climate change.
"When it comes to urban planning, actually keep [environmental consequences] in mind," Getfield said. "Like, don't just think about what's going to look nice."
Downtown resident Alejandro Vega, 54, said he has lived long enough to see the local effects of climate change, including stronger storms. He said the city should pay more attention to greenhouse gases from daily emitters such as cigarettes and gas-fueled vehicles.
"[The city] needs to replace some of the modes of transportation today. It's a lot of gasoline," Vega said. "If they can control all the people smoking cigarettes everywhere, that'd help."
Julio Fernandez, 33, of Hyde Park grew up in Puerto Rico, where extreme weather catastrophes have begun to hit harder and more frequently than before. Here in Boston, he said he notices signs of a changing climate as well.
"We can see it right now," Fernandez said. "It's January, and there's not a lot of snow."
CORRECTION: A previous version of this article mistakenly referred to the Jamaica Plain neighborhood as "Jamaica Plains."