It's been over two years since electro pop singer Halsey's album "Hopeless Fountain Kingdom" premiered. Since then, the singer has matured right before her fans' eyes, and her latest album "Manic" is evidence of that.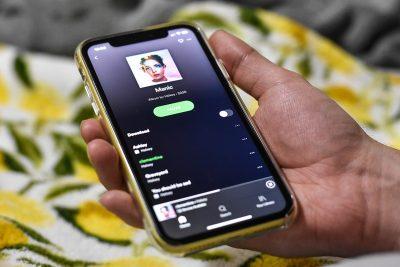 While "Hopeless Fountain Kingdom" sounded like a confused teen with anxiety, "Manic" sounds like a much more mature and passionate adult, capable of facing her past demons. 
"Ashley," the first song in the album, showcases a hauntingly sincere and new side of Halsey. On this track, Halsey allows her alter ego to shed and her real self, Ashley Nicolette Frangipane, shine through with the catchy beat and intense lyrics.  
Set behind a simple and repetitive tracking, Halsey speaks candidly about her struggles with mental health, and in the end, it's a special kind of love that keeps her going — relationships with her fans.
"Think I'm makin' a mistake, but if I decide to break, who will fill the empty space?" Halsey sings in "Ashley." It is clear she's become a support system for her fans and in return, they've become hers. 
Continuing down her freshly-matured path, Halsey confronts her past toxic relationships in "Graveyard." The opening lyric is blunt and to the point: "It's crazy when the thing you love the most is the detriment / Let that sink in." 
Halsey is no stranger to unhealthy and all-consuming love. The singer has been open about her relationship with rapper G-Eazy, subject of many of the songs on "Manic." "Graveyard" speaks about how despite in her blind love for someone troubled, Halsey managed to dig her own grave. 
The song is a jab at an ex-lover but it also expresses her gratitude for being able to get herself out of a destructive place and finally being able to see her ex for who he really is. The song is a catchy, relatable and eye-opening banger that comes straight from the heart. 
In "Finally // Beautiful Stranger," Halsey is able to step out and move on from the troubled relationship depicted in "Graveyard." However, moving on isn't always easy, it's a process. At first, Halsey confuses affection for manipulation and realizes that it should not be something she's used to, but in this track, she finds strength and is able to feel safe enough to start to fall in love and trust again. 
In her collaboration with BTS' Suga in "SUGA's Interlude," Halsey sings a simple chorus complementing Suga's impassioned and tender flow, all set up behind a relaxed piano playing in the background. The two may sing in different languages, but are united by their universal fear of losing it all and the complexity of achieving one's dreams. 
In Korean, Suga laments, "I was full of dreams, then I grew and made all of it come true / Yet keeping dreams as dreams would be better / I thought, while living at the same time / May my leap not be a fall."  
Both artists have been honest about their continuing struggle with mental health. Suga's mixtape "Agust D" vividly paints his battle with his depression and putting on a mask for the public. In "SUGA's Interlude," though, the two unite in what they've had to give up for fame. The song perfectly captures the two's humanity in an often cruel and fast-paced world. 
The final songs paint Halsey's growth over the past three years. Set behind a soothing music box lullaby, "More" reveals Halsey's resilience. Despite having three miscarriages, her failures have only increased her desire and love for this baby, evident in this song. 
"Still Learning" brings the album to a cohesive close. At the end of the day, Halsey realizes she's human and, above all, she's strong. Whatever the reason, be it her friends, family or herself, she's learning to get stronger and right the wrongs she's made in the past as she sings "I'm still learning to love myself." 
In the freestyle song "929," Halsey takes the lessons from "Still Learning" and shapes it into a stronger love for herself. The numbers might seem random, but she has had the numbers 929 tattooed on one of her knuckles, reinforcing that the series of numbers prove to be a beautiful coincidence in her life having sung that she "really was born at 9:29 AM on 9/29."
Halsey's journey has been far from smooth and from that, "Manic" is a masterpiece in its own right. With the start of the new decade, she starts off on the right foot, carrying herself in a much kinder world than before. Her messages are not groundbreaking, but nevertheless are profound.