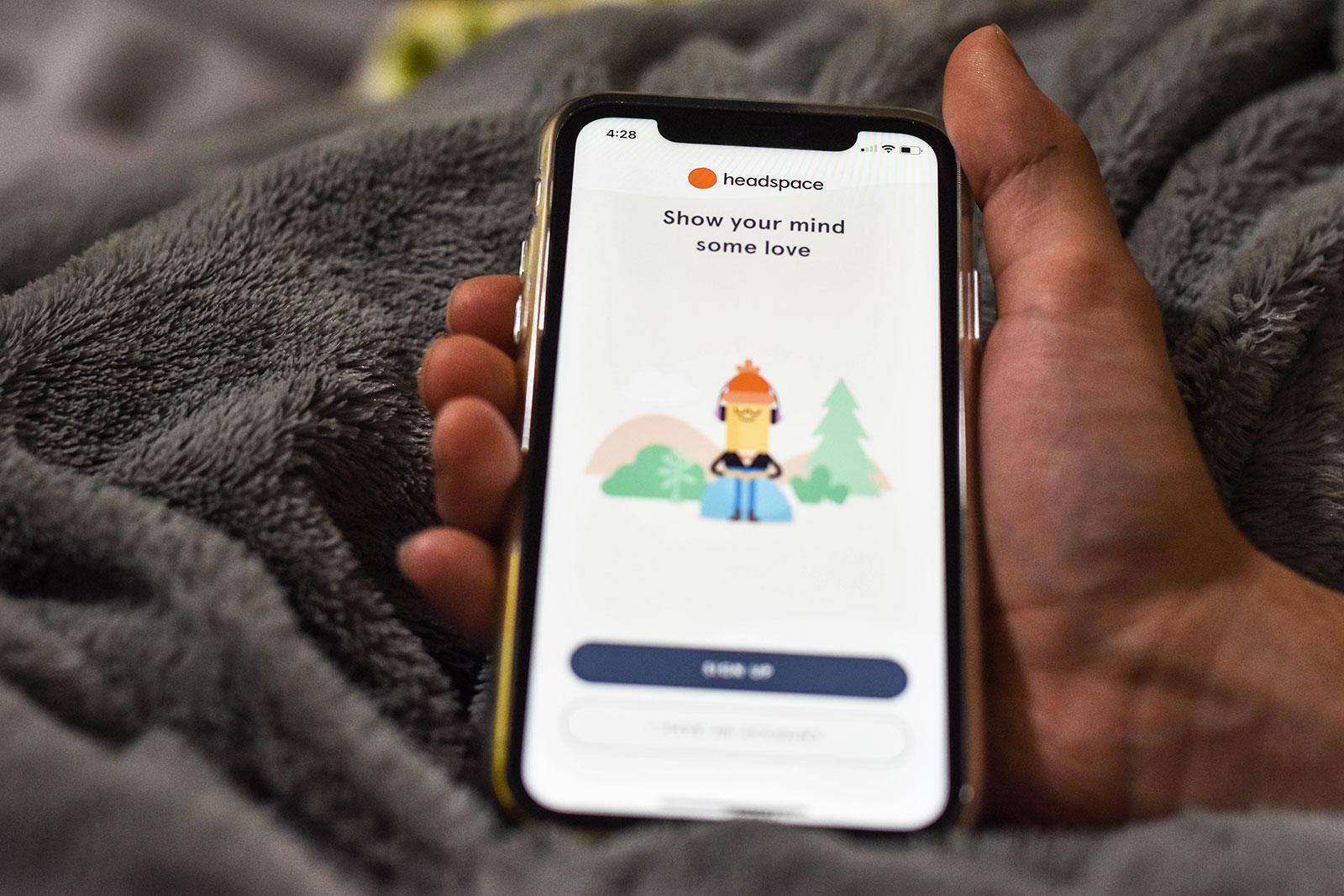 Boston University's Wellbeing Project, an initiative to promote health and wellness among students, announced their partnership with Headspace, a meditation and mindfulness app, on Jan. 21.

The app, which costs $96 to access, can help with stress management, relaxation and sleep, according to the Wellbeing Project. With the Wellbeing Project's new partnership, the app will now be free for BU students.

Katharine Mooney, director of wellness and prevention services, said Headspace has a variety of services that makes the app accessible to many students.

"They really have a robust library of resources and exercises that touch upon all different areas," Mooney said. "Whether that be stress and anxiety, test and presentation preparation, productivity, focus, sleep is a huge one, and even fostering happy, healthy relationships."

The app's accessibility and credibility were some of the main factors that made the partnership appealing to the Wellbeing Project, Mooney said.

"It can be used anywhere on or off campus, in your dorm room on the bus while you're commuting, in the library, et cetera. You can use it anytime of the day," Mooney said. "The other thing about Headspace that inspired us to bring it to campus is that it's backed by a lot of research that has shown that incorporating it into your daily habits can help reduce stress and increase happiness."

Todd Farchione, director of the Unified Treatment Program at the Center for Anxiety Related Disorders said digital intervention through Headspace gives users access to well qualified professionals that they may not otherwise have the opportunity to consult.

"A lot of the mental health services are actually provided by master's level clinicians," Farchione said. "The promise of digital intervention is that we will have a means of reaching people more directly without the need of a therapist."

However, Farchione said users must exercise caution when utilizing digital intervention techniques because not all apps are credible.

"A lot of the programs that exist, they haven't really been evaluated rigorously," Farchione said. "I think Headspace has been around longer than some of the other ones and so my sense is they probably have more support."

While Headspace is just now becoming a resource for students, faculty and staff gained free access to the app through a previous partnership between Headspace and BU's Human Resources and Faculty and Staff Assistance Office a few years ago.

"They really paved the way for bringing Headspace to BU students by providing this as a resource to BU employees, I think about two years ago," Mooney said. "So there was some precedent in place for the university working with Headspace."

Amanda Geist, a sophomore in the College of Arts and Sciences and co-founder of the Wellness Center Initiative, said she thinks BU is moving in the right direction but can still do more to help students' overall wellness.

"I think that is a good first step," Geist said. "It's good to give everyone direct accessibility to something, but there is a larger problem here and it's not even just within BU. I think it's throughout the entire country."

Geist and her co-founder Christopher Leung, a junior in the College of Communication, created their initiative to encourage BU to build a Wellness Center on East or South campus to increase accessibility for fitness, mental health and general health services.

Leung said he thinks BU has the resources to provide additional services beyond an app for students.

"We all know that BU is totally financially capable of doing this. It's just all a matter of priorities," Leung said. "In 2018, the endowment to BU was $2.2 billion. That's more than enough money."

Korina Zambrano, a freshman in CAS, said she wasn't sure if she'd consistently use the app, but was hopeful that it could help her academic productivity.

"I don't know if I would ever follow through with it if it was on an app rather than a program provided by BU," Zambrano said. "I believe that what I could benefit from the app could be recentering myself every day and being able to put my best foot forward."

Samantha Dilsheimer, a sophomore in COM, said she wasn't very interested in the app because she's found her own way to cope with academic stress.

"When I get really stressed, I go on a walk or just hang out," Dilsheimer said. "I try not to let stress really get to me. I try to keep really organized and not let stuff pile up."

Sydney Lin, a sophomore in the College of General Studies, said she would download the app and see how it helps her focus.

"Maybe it might be useful for me to clear my mind before I start working again," Lin said.