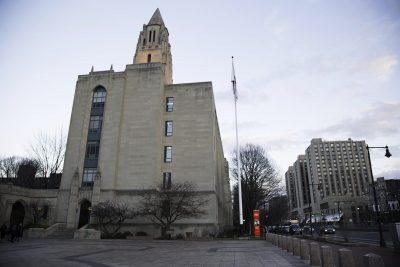 Federal authorities announced Tuesday that former Boston University researcher Yanqing Ye was indicted by a grand jury for charges of conspiracy, visa fraud, making false statements and acting as an agent of a foreign government. Ye was a researcher at BU's Department of Physics, Chemistry and Biomedical Engineering's Center for Polymer Studies from 2017 to 2019. 
During her time at BU, Ye still held a lieutenant status in the Chinese People's Liberation Army. She failed to disclose accurate information regarding her status in her visa application — where she not only lied about her rank, but also said her military service had ended, according to WCVB. 
BU declined to comment on how Ye's research was impacted by her affiliation with the PLA. Colin Riley, a BU spokesperson, wrote in a statement that the university will be assisting authorities as Ye's legal situation evolves.
"Ms. Ye left Boston University in April [of] 2019," Riley wrote. "We look forward to assisting the US Attorney's Office as it continues its investigation."
In addition to indicting Ye, the U.S. Attorney's office has also indicted Charles Lieber, a Harvard University department chair, and Zaosong Zheng, a cancer researcher at Beth Israel Deaconess Medical Center, for providing the Chinese government with classified research information.