Boston University earned a top ten spot in the 2020 rankings of colleges and universities by the Consortium of Social Science Associations. BU came in ninth out of more than 500 institutions considered in the ranking, which allocates positions based on the funding gifted to research and development in the social sciences.
The annual study was published by COSSA, a non-profit that lobbies to provide federal funding for social science research. BU is a COSSA member, meaning the university has access to "webinars, training and opportunities to engage with policymakers," according to the COSSA website. 
Julia Milton, director of public affairs at COSSA, said the ranking is meant to not only inform the public of where the most research and development is occurring at higher education institutions, but also to give social science faculty and staff the ability to bring more attention to their work.
"We hope that they give faculty in social science departments the ammunition to show their peers and the administration at their schools, that the work that they're doing bring significant dollars to their institutions," Milton said.
BU moved up 16 spots this year in comparison to their placement at 25th in COSSA's 2019 ranking. Milton said BU's jump from last year comes from an additional $14 million allocated to research, which included a grant for a program in combating antibiotic resistance. 
University of North Carolina at Chapel Hill and the University of Michigan, Ann Arbor received the most funding and have been the frontrunners in years past. 
The subjects within social and behavioral science include social science, social work, law, psychology, social work and communications. Wendy Naus, executive director of COSSA, wrote in a recent press release that the government invests $2 billion annually in social science research.
"Investment in research in the social sciences boosts local economies around the country in the short term," Naus wrote. "And [it] leads to tangible longer-term benefits in the form of science-backed findings that make our society safer, healthier, fairer, and more secure."
Milton said COSSA aims for increases in federal research and development across all fields of science beyond just social sciences. This includes increased budgets for the National Science Foundation, the National Institutes of Health and other grant-gifting agencies. 
"We'd like Congress to think about the insights that are coming out of the social sciences," Milton said. "They can actually use findings from this research to make better policies, and to put the science to work to help improve government programs."
Benjamin Drinkwater, a freshman in the College of General Studies, said he thinks BU placing ninth in the ranking is noteworthy due to the importance of social sciences.
"Especially as a freshman here, there's always a lot of interactions between people," Drinkwater said. "I think it's important to learn about this."
Yaset Berta, a senior in the College of Engineering, said he thinks the high ranking and large allocation of funds toward social sciences at BU is critical. 
"I feel like this is important to BU because there are social science issues in the world that matter," Berta said. "People need to work on those."
Benjamin Pearlstone, a senior in the College of Arts and Sciences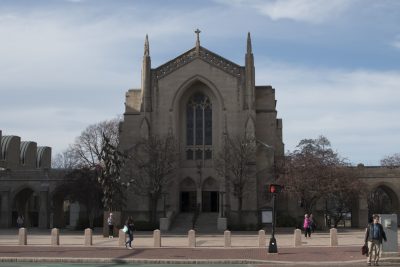 , said social science research is important not just for the research itself, but for the future of the U.S.
"Social sciences are the sciences that essentially are integral to what makes democracy run, right?" Pearlstone said. "We need people who understand how all this works so that we can make our country a better place."