Most people tend to think of Harley Quinn's relationship with the Joker as her primary claim to fame. But the new solo Harley movie looks to change that idea.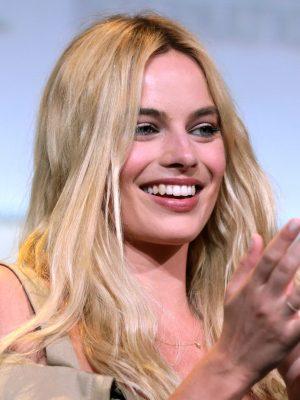 "Birds of Prey," directed by Cathy Yan, serves as a Harley-centric follow-up to "Suicide Squad." Harley, played by Margot Robbie, must fend for herself after a breakup with the Joker — and it's for real this time. Dubbed as "the Joker's girlfriend," this movie proves to be no easy task for Harley with all the new bounties put on her head.
Yan is breaking boundaries with this film's release as the first Asian director of a superhero movie. Her first big project, "Dead Pigs," debuted at the Sundance Film Festival in 2018. With her seasoned filmography, Yan's directorial vision looks to be extremely promising with "Birds of Prey."
Like Harley herself, "Birds of Prey" is unpredictable. Right from the start, the animated title sequence confuses the audience for a brief minute, making them think they accidentally signed up for an animated movie, only to switch into a frenzied stream-of-consciousness-style montage that takes the viewer through several backstories that lead up to the plot at hand.
Harley's post-breakup coping mechanisms aren't exactly healthy or sane, but surprisingly, she showcases a more relatable and vulnerable side than a viewer would expect. Just like the rest of us, Harley is capable of heartbreak, individualism and most unexpected of all, friendship.
Harley finds allies and companionship, such as in gold-hearted Black Canary, played by Jurnee Smollett-Bell, spunky pickpocket Cassandra, played by Ella Jay Basco and stubborn cop Renee Montoya, played by Rosie Perez.
Each character demonstrates an impressionable personality that influences Harley's journey to independence — even the bodega owner who cooks up the heroine's favorite egg sandwiches. Harley's fights and exchanges mesh together well, and the pacing of her antics are enjoyable, particularly her stunt scenes and feats against any bothersome goons who dare to get in her way.
It's this friendship with other women that allows Harley to find her own path down a road where she doesn't have the Joker's name as insurance. The Joker never makes an appearance in the film, a clear and deliberate message that the production team intends to pave the way for Harley to tell her own story.
Harley's story is told tremendously. Robbie brilliantly guides our villain-turned-heroine through loss, loneliness and betrayal. Robbie's performance adds more layers to an already well-established character.
The biggest message in "Birds of Prey" seems to be about feminism. Long gone from being merely the Joker's sidekick, Robbie takes the spotlight and runs with it. She seamlessly executes Harley's story and does it her way with flare and unique eccentricities.
Harley is unexpectedly crushed when Doc, a Chinese restaurant owner who takes Harley in after she gets thrown out by the Joker, betrays her whereabouts for money. Robbie's delivery of her disappointment is heart-wrenching, and even if viewers aren't fond of the eccentric character before, they will slowly start to find themselves rooting for her.
Together, Harley and her newfound squad are forced to learn serious lessons on trust and self-discovery. However, the film never seems to take itself too seriously. Yan's direction leads to a combination of energy, humor and fun that keeps the overall tone light-hearted, without taking away from the core lessons. Harley is able to learn slowly but surely that going solo doesn't mean having to do it all alone, and that being independent doesn't necessarily mean not needing some help along the way.
Overall, "Birds of Prey" delivers an enjoyably quirky and unapologetically feminine piece that starts off 2020 on the right foot.
"Birds of Prey" will debut in theaters Feb. 7.