Many people are aware of the rampant drug addiction Americans and their families deal with, but the process of how people get hooked on one drug to the next is a story worth telling.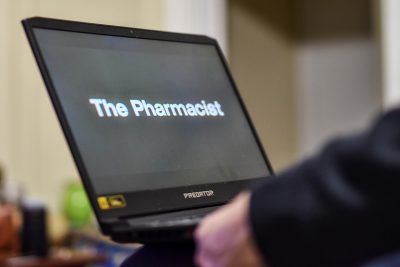 Netflix released their newest true-crime documentary, "The Pharmacist," on Wednesday, directed by Julia Willoughby Nason and Jenner Furst.
The plotline of this documentary aims to show that drug addiction can affect everyone, illustrating that no one is left unharmed when associated with someone who has a toxic relationship with drugs.
"The Pharmacist" also highlights the downward slope of how introducing one drug to a country, in this case OxyContin, can lead to hundreds of thousands of deaths of people who simply received a prescription from their doctor.
Prior to watching this documentary, I had some knowledge of the dangers of introducing a new drug — knowing the rabbit hole drugs can lead people down, especially once a drug has been introduced to and made its course through a mass of users — yet I did not expect the emotional turmoil I would experience going into "The Pharmacist."
"The Pharmacist" revolves around Dan Schneider, a pharmacist who lost his son in April 1999 to a homicide related to a drug dealing in New Orleans, Louisiana. The first two episodes of the limited series focus on his pursuit to get his son the justice he deserves. Schneider is driven to find out who murdered his son, and eventually discovers a woman who witnessed the crime.
After receiving the closure that he needed to heal from his son's passing, Schneider finds his calling to help other teens out of drug addiction. At the pharmacy where he is employed, he begins to notice an absurd amount of OxyContin prescriptions for young people. He investigates the doctor held responsible for all of these prescriptions, and begins a case against her. Once he proved her guilty of misconduct, he goes further by building a case against Purdue Pharma, the main corporation behind the mass export of OxyContin.
An aspect of this documentary that was particularly powerful was its incorporation of interviews. It was refreshing to hear many unique viewpoints. At times, people like Schneider and the Food and Drug Administration agents would recall two different sides of the same story, but that is what makes this documentary impressive. It gives a holistic perspective of the situation in a way that documentaries don't always do.
While "The Pharmacist" is informational, it also found a way to be human and emotional. It is common for documentaries to leave the personable aspect out of the stories covered, but "The Pharmacist" overflowed with the agony of losing a loved one to drug addiction.
Recorded phone calls, along with the interviews and various photographs of Schneider's son, left me weeping throughout the first episode out of overwhelming sympathy for the family.
The one drawback of this documentary is that it contains so many sub-stories. From Schneider's son to the abusive doctor to Purdue to Hurricane Katrina, there is a lot to take in. With so many plots, it becomes challenging to comprehend the overall meaning.
However, "The Pharmacist" is a must-watch for anyone wanting to learn something new, or simply connect with an emotional side. The audience can learn a great deal about the opioid crisis in America and how it evolved over time. It grants viewers the opportunity to become educated on how large-scale drug addictions take shape in countries, and the importance of seeing different points of view in a story.