Boston Mayor Marty Walsh announced Tuesday a plan to overhaul real estate brokerage fees by creating a group to study the fees' impact on renters. The initiative aims to ultimately improve access to affordable housing.
Members of the working group have not yet been named, but are due to be finalized by the end of February. Walsh said the group was commissioned to make the city more accommodating for households of all income levels, according to a press release from the mayor's office.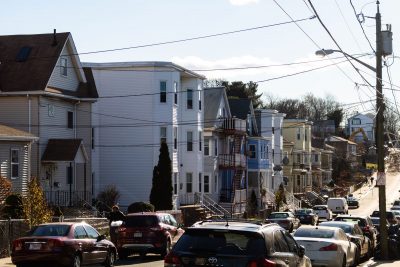 "The housing crisis in our city requires a comprehensive and multi-pronged approach to achieve our goal of creating and preserving new housing," Walsh said, "while also ensuring that our housing is accessible to all residents."
The creation of the group comes as part of other long-term programs by the city to address affordable housing concerns, such funding to create and preserve more housing units for mid- and low-income families, as reported this week.
Beth Damon, senior associate at Boston Proper Real Estate, said challenging broker fees is not the best way to lower rent rates in a city. Renters will always need somebody to connect them to suitable residences, Damon said, and rents will only go up if broker fees are taken out of the equation.
"In terms of the broker fee approach, there's a reason why broker fees are paid," Damon said. "There's a market demand for this job."
Damon said a more effective way to alleviate the affordable housing crisis is to work on increasing access to transportation throughout the Greater Boston area.
"I think that if [Boston] improved transportation," Damon said, "then people won't need to live so close to the city and you can obviously get more for your money outside the city."
This way, residents can take advantage of lower rent at the outskirts of the city and be able to commute downtown as needed, Damon said.
"And some of these places outside the city distance-wise aren't that far," Damon said. "It's just traffic-wise, their transportation might take a long time."
Fenway resident Megan Deroche, 18, said she sees social class disparity in Boston when it comes to affordable living.
"I think it's available for the wealthy and privileged," Deroche said, "but I don't think it's available for students who actually need it to further their education."
Deroche said for those with less means to afford high-end residences, viable options for housing are few.
"The places that I've seen are infested," Deroche said. "The plumbing doesn't work, it has no heat or air conditioning."
A.J. Knox, 19, of Back Bay said that as someone who is currently on the search for housing, he feels "distraught" about his prospects.
"As I'm looking for places," Knox said, "and the longer it takes — because it's harder to find an affordable place — the more expensive places keep getting as time goes by."
Emily Murphy, 23, of the North End said she struggled to find an apartment in Boston as a recent college graduate.
"It definitely seemed to have a little amount of options in my budget after graduating from school and having debt," Murphy said. "It's almost unmanageable to be able to live here and be able to afford it."