It's Feb. 14th, which means love is all around, and Netflix is no exception with its newly released teen movie "To All the Boys: P.S. I Still Love You." From first dates to cheesy love songs, this film packs in all the essential contents of a classic rom-com, except for one — a cohesive plot.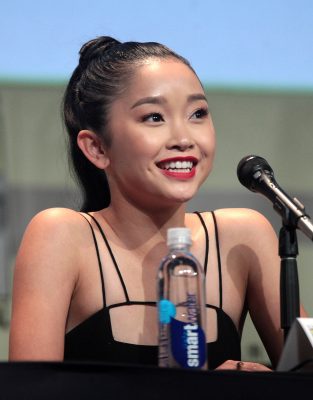 This sequel picks up where its 2018 prequel, "To All the Boys I've Loved Before," left off. Lara Jean Covey, played by Lana Condor, and Peter Kavinsky, played by Noah Centineo, are just beginning their relationship.
The film starts with Lara Jean preparing for their first date. Although this date goes smoothly, complications arise when John Ambrose, played by Jordan Fisher, one of the boys Lara Jean wrote a love letter to, responds to her letter.
To make matters even more difficult, Lara Jean discovers that John Ambrose is volunteering at the same senior living home as she, and realizes they will be spending plenty of time together. This, combined with some questionable behavior from Peter, confuses Lara Jean and causes her to doubt her relationship with Peter. If this doesn't get more complicated, it sets up the main conflict for most of the movie.
Although this storyline has great potential, "To All the Boys: P.S. I Still Love You" fails to capitalize on that potential and instead follows a weak plot that focuses on seemingly random, oddly-jumbled moments.
While some scenes on their own are moving, when combined with others, they simply seem out of place.
For example, at one point in the movie, Lara Jean and Peter get into the first major fight of their relationship. Instead of taking this opportunity to explore their relationship deeper and get to the root cause of the fight, the couple just quickly makes up. Then, in the next scene with both Lara Jean and Peter, they act completely normal like the fight never even happened.
Moments like these are prevalent throughout the film and gives it a disjointed feel.
Even though the script did not stray too much from the book by Jenny Han the film is based on, the clunky progression of the movie was most likely due to the parts that were taken out or edited significantly.
But the disconnected plot cannot be blamed on the script entirely. It's also impacted by some subpar acting by Centineo in particular. Although he has the look and name recognition of a teen heartthrob, his acting is unconvincing, especially at times when it should be. This fake acting diminishes from some of the most emotional scenes and makes them almost comical at times.
One such instance is in a pivotal scene where Lara Jean and Peter are in a fight. At this moment, Centineo appears sarcastic and insincere, which detracts from the emotion that should have been portrayed.
Thankfully, though, Condor's skilled acting makes up for what was missing in Centineo's role. She successfully embodies a misfit teenager struggling to find her place as she did in the first film. Although the character herself might be a bit cliche and overdone, Condor's performance makes Lara Jean more than a stereotype — she makes her a whole person.
This is evident in a scene where Lara Jean sets up her dad with their neighbor. Through this moment, viewers can see that Lara Jean truly cares about the people around her, especially her family.
The overall aesthetic of the set is another positive feature that "To All the Boys: P.S. I Still Love You" has going for it. The color scheme and props create a unified, specific vibe that match the main storyline and themes, creating a cozy, comfortable atmosphere that adds to viewers' enjoyment of the film. This gives viewers a window to Lara Jean's inner thoughts and emotions.
Despite its downfalls, this film is a solid, feel-good rom-com. So, if you enjoy that kind of movie or just want to put on something that will make you smile, "To All the Boys: P.S. I Still Love You" is perfect. However, if you are seeking a film with more substance, more heart and more depth, this is not the movie for you.