City employees in Boston will soon be undergoing training on racial equity in the workplace.
The Mayor's Office is now soliciting proposals from consulting services to help develop and implement such a program for workers within municipal government.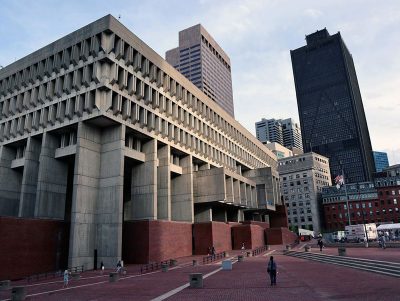 Released Wednesday, the request follows an executive order by Mayor Martin Walsh requiring all city departments to implement training and collect data on the promotion of racial equity within the municipal government, according to a City press release.
The selected consulting service will work with several offices across government offices to develop an effective plan to train city employees on how to pursue racial equity.
Walsh said in the release that he believes it should be part of a government's function to help further racial equity wherever it holds jurisdiction.
"Local government has the responsibility to do everything in our power to address racial and ethnic disparities," Walsh said. "To create citywide resilience, Boston must institutionalize racial equity in our workplaces and practices, including within our own city government."
All proposals must be submitted by March 5 at 12 p.m.
Zainub Ruane and Jennifer Coburn, consultants with Diversity@Workplace Consulting Group, said that they believe that every kind of workplace should have this kind of training. Coburn said that, while Boston is a majority-minority city, the number of minority individuals in positions of power is not reflective of Boston's demographics.
"We don't see enough people of color and enough women in leadership positions, and it's not going to happen organically," Coburn said.
Although mandatory racial equity training often yields positive results, Ruane said, opt-in sessions are often more effective.
"It's education but it's also discussion built in and we ask for commitments at the end so that it creates accountability, that people are actually going to take action and make changes in their behavior," Ruane said.
Boston's demographics have grown increasingly diverse in recent decades. Less than 45 percent of Boston's ethnic composition was white in 2018, with 22.4 percent being black, according to Data USA. A fifth of residents were Hispanic or Latino while nearly 10 percent were Asian.
Yet in recent years, Boston has gained attention for various racist incidents.
TD Bank apologized in March last year for an advertisement reading, "When you're downtown, but your debit card's somewhere in Dorchester," reinforcing stereotypes regarding Boston's most racially-diverse neighborhood.
In May, seventh-grade students of color from the Helen Y. Davis Leadership Academy Charter School in Dorchester were on a field trip to the Boston Museum of Fine Arts when they were racially profiled by museum staff. The MFA later apologized for the incident.
Several Boston residents said this training could be effective for the City.
Brighton resident Charlotte Rodriguez-Bachiller said she is in favor of racial equity training if it is well executed, but thinks race-related issues like segregation cannot be solved with this measure alone.
"You can't fix Boston city schools, for example, if you don't fix how housing is distributed," the 75-year-old resident said.
Patrick Mullen, 18, of Roxbury said that he thinks that this training, in conjunction with building awareness about the importance of the issue, is vital.
"I think that that's definitely a good thing, a step in the right direction," Mullen said. "Awareness on the issue is always the first step."
Cassie Stever, 28, of Allston, said she thinks the racial equity training is a good idea, but more can be done in this regard.
"I think it's also important for other things as well like disabilities and sex and stuff like that, just because I do know someone who is blind and has worked in the government before and she's dealt with issues," Stever said.