Two Villanova University students met at a Bruce Springsteen concert in their early years of college, confident they would part ways for their corporate careers after graduation. But in 2014, after almost a decade in the corporate world, a mutual desire to follow passion over convention led them to launch a creative endeavor centered on the very thing that initially united them: music.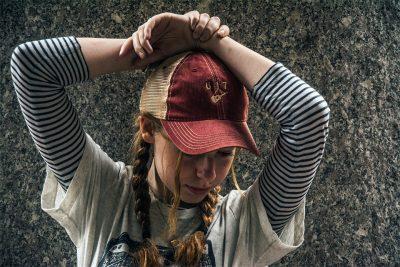 Leading with passion, drive and heart, Casey Paton and Mark Lisavich crafted the brand Encore Apparel in 2013 based on their roots in music.
"I've always been really inspired by music," Paton said, "and I wanted to use that as a backdrop for a brand really geared towards creative people."
Paton said they designed the brand to reflect the rebellious and liberating ideologies of the 1960s and '70s punk-rock era, personifying their tagline "Life is Short, Play it Loud," Paton said.
"We didn't know anything about retail," Paton said. "We just started putting an idea together, doing some designs that were really centered around the tagline, 'Life is Short, Play it Loud,' which has a music component, but it's also about life and doing things and taking chances."
Though the brand focuses mainly on creating t-shirts, Paton said Encore also sells pins, stickers, hats, hoodies and beanies for men, women and youth, Lisavich said. All shirts come packaged in a record sleeve packaging, which Paton said sets Encore apart from other brands.
Encore's products have been carried in six Whole Foods markets and 30 select stores throughout the country since its start in 2014, Paton said. The company opened a six month pop-up store at 303 Newbury Street in the Fall of 2018, where over 20 musicians performed live for customers.
Lisavich, Encore's main designer, said selecting new designs is a collaborative process that starts after the holidays when the two bounce back from their busiest season and share ideas to slowly narrow down the designs.
"Most of my artwork starts with just a pen and paper," Lisavich said, "then through Illustrator, and then out to production."
The main goal of the company, Paton said, is to grow their online platform. A foundational element to the company has always been to give back, Paton said, and they hope to promote their charitable causes as well.
"If you're going to take a shot at building a business, it's really hard. Most businesses fail," Paton said. "But if you have interest and the drive to try to do something good with whatever you're building, I think customers will get behind you and support you."
Since their first conversation, Lisavich said he and Paton have strived to ensure Encore Apparel is a socially-responsible company.
"Helping get music in the hands of kids," Livastitch said, "for the greater part of us being a business, has been the backbone of the brand."
The brand has five collections with different designs: Play it Loud, Note, Photo, Rebel and LOCAL, Paton said. The LOCAL brand originated to represent the brand's charitable giving, helping support Charlestown High School's efforts to rebuild the school's music program by selling shirts and putting on a music festival with the students.
Encore has since donated to the national charity Little Kids Rock, which helps bring music education to all students.
The LOCAL collection now promotes Encore's latest initiative, the 2020 "Project Encore: 50 makes 1." In this project, Encore will donate one ukulele to Boston Children's Hospital for every 50 items sold through Ukulele Kids Club, a global charity that runs music therapy programs in hospitals throughout the world to enrich kids' lives through music.
Stephanie Epstein, President of UKC and music therapist, wrote in an email that Encore Apparel became a sponsor in the UKC RockStar program, or a "direct Ukulele sponsor," to the Boston Children's Hospital's music therapy program.
"The UKC and music helps hospitalized children express themselves, cope with whatever they may be going through, and connect with others, whether it be with therapists, their families, or their medical staff," Epstein wrote. "It gives them an outlet and a tool to utilize both during and after their hospitalization(s)."
Over 8,500 ukuleles have been donated to children and music therapists since the organizations through the UKC since its founding in 2014, according to the UKC website.
Paton said that even though leaving corporate comfort for creativity was daunting, he needed to take his chance.
"I didn't have any idea where it would go. I still have no idea where it will go," Paton said. "Tomorrow's always unknown, I still feel like that today … but again I didn't want to have that regret of thinking back 10 years later saying I really wish I tried that, so that was my driving factor."
Whether through their charity initiatives, unique designs or in the more than 300 outdoor events Encore has participated in, Paton said this brand is valuable because of their hard work ethic and drive to follow their passion and values.
"People know that we are built from scratch. We're unique, we're small, we work pretty hard," Paton said. "We care about what we're doing and we're trying to make a positive impact, and I think that resonates in this day and age."