Data released by the City of Boston show increases in rent are diminishing. However, local residents are not yet feeling the effects of this development.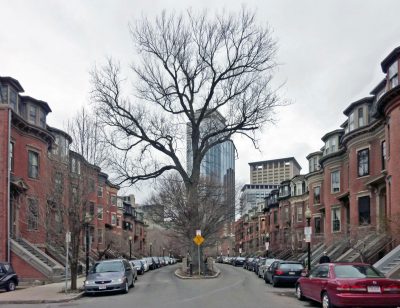 Mayor Martin Walsh announced Tuesday that 2019 saw the lowest per-year increase in rent prices since Boston began tracking the data in 2014, indicating housing prices may be stabilizing. Between 2018 and 2019, the increase was 1.3 percent across the city.
"We know housing is the cornerstone of creating more opportunities for all, and we will continue our work producing and preserving housing for our residents," Walsh said in a press release. "While I know we have more work to do to keep pace with the demand for affordable housing, I am encouraged by this milestone, and look forward to keeping up this momentum."
As the Mayor acknowledged, the city still has a ways to go. While the data shows increases in rent slowing down, residents are not necessarily experiencing a more affordable housing market.
David Khuc, rental and sales associate at Commonwealth Avenue Associates, said he has been working as a real estate agent since 2005 and has never seen rental prices drop.
"It's always increasing every year," Khuc said. "How much depends. You know, anywhere between $25 to as much as $100."
Pricing also varies based on location, Khuc said. Allston, Fenway and Mission Hill are a few of the neighborhoods where prices tend to rise — mainly due to their large student populations.
"In the areas where there's not a lot of students, the rent kind of stabilized a little bit, but it's still gradually going up slowly," Khuc said. "Student market areas are always going up very consistently."
Berklee student Samantha Cortez, 21, currently lives in Allston. Originally from Texas, Cortez said rent used to be "nothing" and water bills would be more expensive than the cost of a living space itself. However, her rent continues to shoot up in Boston.
"I just got a letter in the mail probably like less than a month ago that said, 'Hey, your rent's going up by like $50, just thought I'd let you know,'" Cortez said. "I already pay $1500 for a studio."
One observation Khuc has made during his time in the real estate industry, he said, is that more residents have been pushed out of the city in recent years by the rising rental prices.
"I noticed a lot of Bostonians no longer living in the city because it seemed like every land owner is trying to get the student market in," Khuc said. "Definitely a lot of Bostonians have tended to move a little bit [toward the] outskirts. That's the only way they can find affordable apartments these days."
Cortez said she has personally noticed the same: households around her are being forced out of the neighborhood.
"And it's really just wanting to keep the people who are rich and entitled and that kind of stuff in Boston," Cortez said, "and keeping the people who just want to live here and be normal middle-class people out."
Jeff Landis, communications manager of nonprofit homelessness prevention group Metro Housing Boston, wrote in an email the organization appreciates any level of progress toward more affordable housing.
"We see hundreds of people every week in our office who struggle to find a home that they can afford." Landis wrote. "We welcome any change in the rental prices that will result in more families being able to find a safe and affordable home."
Despite the gradual improvement, other residents in Allston say they continue to pay higher rents year by year.
31-year-old renter Yan Lu said stabilizing the rental market will help people gain more control in their lives.
"I recently received an email that says since I continue to live in this apartment, the rent next year will be increased another $100," Lu said. "If the money goes to somewhere that's helping the city, then I'll be fine with it, but I don't think that's where it goes."
Allston resident Kayla Griffin, 24, said she has also been paying increasingly more for her apartment, which she shares with a roommate.
"That's really standard but also, the apartment doesn't raise in value," Griffin said. "They did some repairs for us, but there's a lot of things they didn't do and now we're paying more money for it."