Canadian soul and rock songwriter Billy Raffoul wants to take music one step at a time.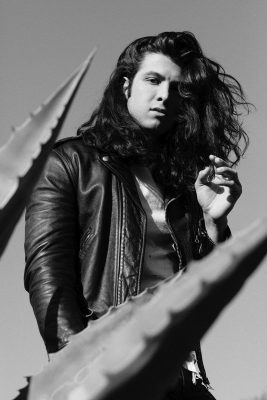 The Ontario native released his debut single "Driver" in 2017 and built a name for himself with popular singles, such as "Acoustic," and "Easy Tiger" and "When We Were Young."
Raffoul said in an interview with the Daily Free Press that he has high hopes for 2020, with his upcoming EP "A Few More Hours at YYZ" set to release on April 3, along with his worldwide tour starting at the end of February, with the first stop in Boston at Cafe 939 on Feb. 28.
Raffoul said his love for music was nurtured from a young age, largely thanks to his father, Jody Raffoul.
"I grew up around music, my father's a musician and he brought music into the house," Raffoul said. "I've been around it my whole life."
Raffoul incorporates music into his every day, turning life's moments and experiences into art. "Driver," Raffoul's debut song, stemmed from a flash of inspiration after picking up a hitchhiker coming back from a gig, he said.
"I'll stumble upon an idea, most of the time not when I'm sitting down to write a song. It's just kind of throughout the day when I'm doing other things, I'll write something down, an idea for a song or a melody or a lyric," Raffoul said. "I try to make them as close to me as possible through personal experience. There's no one way I go about it, it's different every time."
Raffoul said drawing from his own memories is the most important part of his creative process, as he can't always rely on creativity to flow. He said he has spent a lot of time on his upcoming new project, as inspiration often comes and goes.
"Sometimes they end up being like ["Driver"], and then other times it could be something that takes a while, like the title track of this EP I'm putting out in April," Raffoul said. "That song took a long time before it got to a place where I was happy with it."
Raffoul pours his blood, sweat and tears into his lyrics, each song capturing love that feels well lived in. Raffoul said he hopes fans find their own personal connections to his music.
"I just hope that they find their own meaning," Raffoul said. "These songs are [very] personal to me [and are] very specific stories and I don't expect people to feel the same thing I do."
One particular song that Raffoul said he is excited to perform on tour is "Kingston, ON," a track he holds dear to his heart that will appear on his upcoming EP.
Raffoul said the song is named for a county in Ontario, but it is meant to tell the story of his girlfriend.
"She went away to school… when we were younger, and I had written it then and I just finished it more recently and am happy that it's going to be coming out," Raffoul said. "We're going to play it every night [on tour], so I'm looking forward to that."
The artist said he is excited to step back into the city after performing in the area multiple times in the past. Raffoul said the audiences in the Boston area are part of why he enjoys performing here.
"Every time it's been a great turnout, people really come and support live music and I've gotten to open up for some bigger bands in Boston before and it's a great opportunity," Raffoul said. "I love the city and … everyone's always been very good to us."
With an exciting tour and new EP ahead of him, Raffoul said he is already looking forward to future projects and ambitions.
"The EP that's already finished, I'm writing and recording more music for what comes after that," Raffoul said. "I have a bunch of songs that I've been writing for the past three years … they're kind of stockpiled, they're kind of all over the place. There's acoustic songs to more rock music."