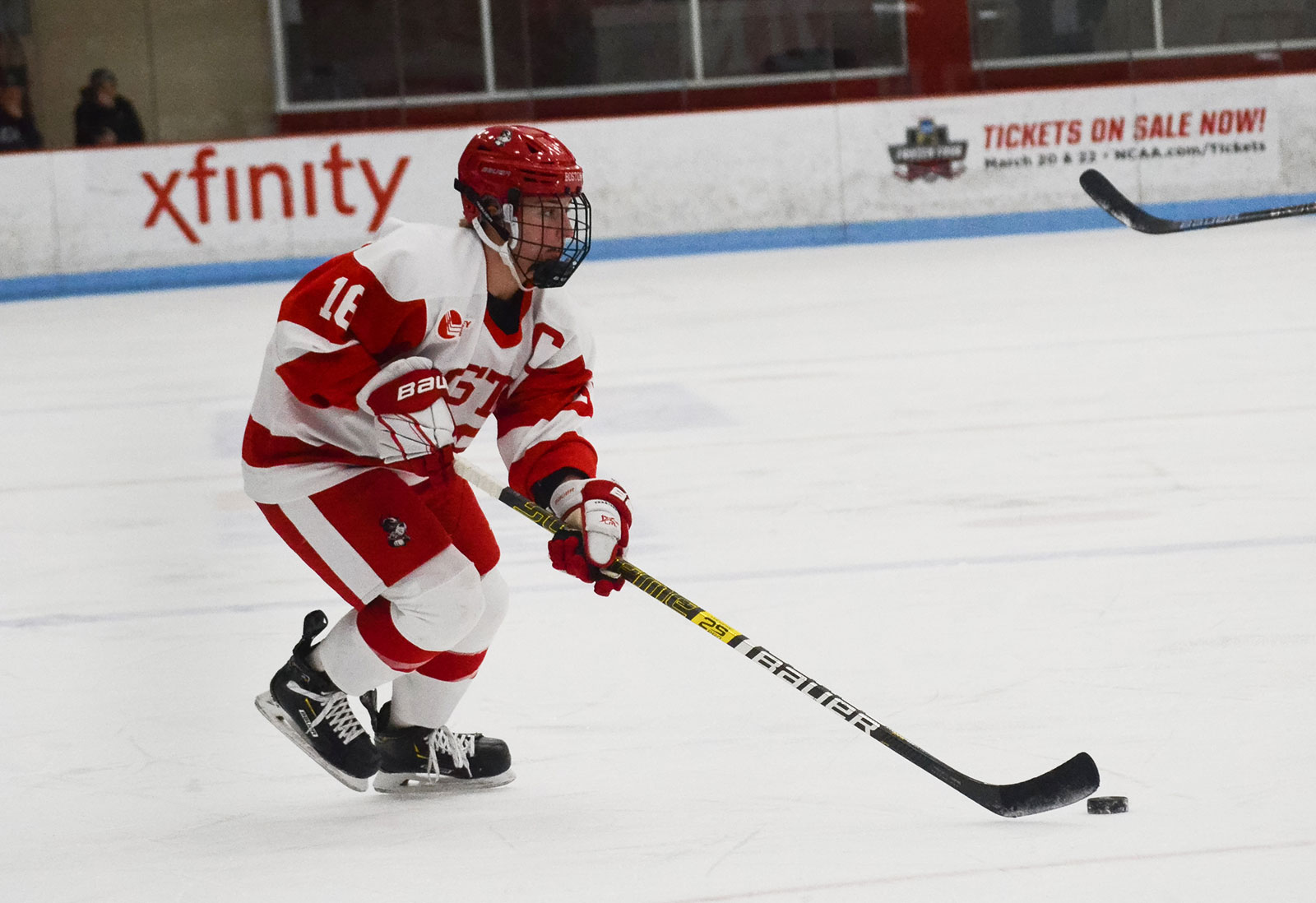 After blazing through its best regular season since 2015-16, the Boston University women's hockey team will begin its quest for a NCAA tournament bid Friday at Walter Brown Arena against the University of Maine in the Hockey East tournament.
The Black Bears (13-13-8, 9-11-7 Hockey East) have been one of the few Hockey East teams this season to slow down the Terriers (24-6-4, 18-6-3 Hockey East) at home, forcing one of BU's three conference ties.
Despite the Terriers' excellent regular season Hockey East run, head coach Brian Durocher said the playoffs present a much shorter, and often unpredictable, season.
"It's season number two," Durocher said. "You want everything to go your way, but without a doubt you've got to play well, you've got to earn what you get. In my mind, there's a little bit of luck involved. Sometimes the bounces [in] such a short season can make things tricky."
Even in the games when the Terriers defeated Maine, the Black Bears have kept it close, only being outscored 9-6 in the season series.
Durocher said Maine has proven itself throughout the season and could have been in BU's position if a few things had gone differently.
"They're a good team, it's a group with a real solid goalie," Durocher said. "It's a team with a bounce here, bounce there, could have been a home ice team, but instead they're coming our way."
Offensively, Maine is led by the forward duo of senior Tereza Vanisova and freshman Ida Kuoppala. The two forwards rank ninth and 10th in the conference in scoring, with Vanisova putting up 30 points and Kuoppala following just behind with 29, including 17 goals.
The Terriers have been effective at holding these players down, as Vanisova only has one goal and one assist against BU, while Kuoppala is scoreless this season when facing the Terriers.
Kuoppala, while scoreless against BU, has been the engine behind Hockey East's second-best power-play conversion rate. Maine converts on 19.5 percent of its power-play opportunities, trailing only the Terriers in efficiency. Kuoppala has scored six of Maine's 24 power-play goals.
While some of the names from Maine's roster might not jump off the stat sheet, Durocher said the team is chock-full of talent.
"Vanisova is one of the best players in the league, you have to know where she is," Durocher said. "They have a big influx of international kids. They're not as well known, but we in the hockey world and coaches in the league know that they're talented kids."
Home ice has been a boon for the Terriers this season, with BU only dropping two games when they've played on Commonwealth Ave. this season, with one of those losses coming to No. 4 Northeastern University.
BU will play Maine in a best-of-three series, with puck drop scheduled for 7 p.m. Friday night and 3 p.m on Saturday, and 3 p.m. again Sunday if necessary.
A series win would bring the Terriers to Lawler Rink in North Andover for the single-elimination semifinals and finals.
Durocher said the most important message for his team is to not let the bright lights get to them and to play smart.
"It's a matter of getting people relaxed and executing when they get opportunities," Durocher said. "Don't worry about the perfect shot that's just under the crossbar … not making long passes or ill-advised passes, [players have to] make those types of decisions and have the confidence to do things that you're plenty capable of doing."