Chelsea Cutler showed electronic dance music's quieter side in a performance at her sold-out concert at House of Blues in Boston on Thursday.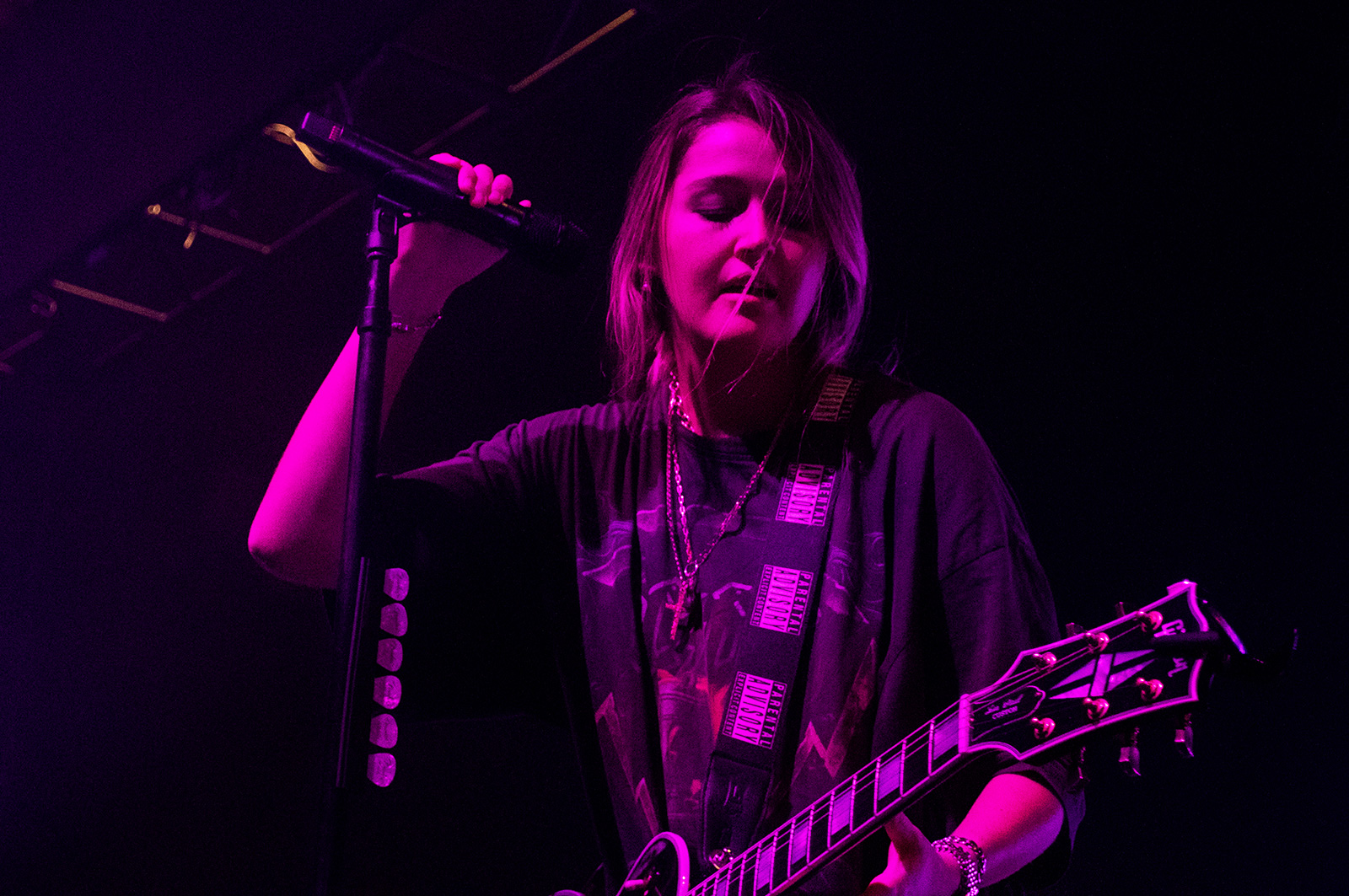 The Connecticut-based singer-songwriter performed both Feb. 27 and 28 at the House of Blues after kicking off her "How To Be Human" tour in Dallas earlier this year.
Openers X Lovers and Alexander 23 put on energizing, passionate performances before Cutler came on stage. X Lovers, a pop duo from Los Angeles, warmed up the crowd before Alexander 23 dominated the stage with his slick guitar technique and dance moves that made the crowd go wild.
Cutler donned a dark, oversized band t-shirt, ripped mom jeans and Nike high-tops with her hair in a messy half-up style. Her "street style" and somewhat unpolished outfit contrasted greatly with her singing style, which is breathy with powerful high tones.
"How To Be Human" is Cutler's first solo album since signing with Republic Records in 2019. She told the audience she had been in the House of Blues almost two years earlier to open for Quinn XCII, which she said was her second show ever.
In an interview with The Daily Free Press, Cutler said her tour with Quinn XCII and her first solo tour now have a sort of cyclical nature.
"My second ever show that I played in my whole life was opening for [Quinn XCII] at House of Blues in Boston where I'm headlining tonight," Cutler said. "For things to come full circle like that is really special."
Cutler's set list included a mix of songs from both her past releases and "How To Be Human."
The show began with "Are You Listening," a song from her latest album, followed by "Love You More," and "Cold Showers" from "Sleeping With Roses II," her 2018 mixtape.
Cutler proved that she is able to achieve a more sultry and varied tone in "Cold Showers."
Cutler is more than made up for this with her electrifying stage presence and obvious passion, but someone who is unfamiliar with her music might have a difficult time understanding her lyrics.
Arguably her most exciting song, "How To Be Human," transfixed the crowd with its mix of low and high tones and steady beat.
The singer then followed with another song from her album, "What Would It Take."
Cutler's lyrics tend to follow the theme of feeling lost and unsure in the world, whether due to a past relationship or just not knowing what to do with one's life. She said her songs are based off of these experiences that she and most young adults share.
"I definitely do write from all personal experience and the album really just came from a place of feeling, like your early 20s are a very confusing, formative time," Cutler said. "So I just wanted to write about how the past year and a half, two years have been for me."
Cutler finished off her main set list with five songs from "How To Be Human," including "Crazier Things," "Strangers Again," "I Miss You," "nj" and "Sad Tonight."
It's easy to perceive Cutler's songs as somewhat one-dimensional, as the tone and style of many of them are similar. Yet she exercises her production skills and musical ability through the more electronic aspects of the songs, like synthesized beats and notes.
Cutler said she produced nearly all of the songs in her album herself. With the EDM genre being highly male-dominated, Cutler's dedication and skill with music production is definitely admirable.
Cutler said she values her role as a female producer in the music industry.
"I think it's very unique that I produced 14 out of the 16 songs on the album," Cutler said. "I feel very honored that I can be a kind of pioneer in that area and can encourage other women to do the same thing, to get more involved in the production side."
Cutler finished up her concert with some solo songs, including "you were good to me," a collaboration with Jeremy Zucker, and some songs with the band, which included one of her most famous songs, "The Reason." Alexander 23 joined her on stage for her second-to-last number, "Lucky." Cutler ended the concert with a remix of her own breakthrough song, "Your Shirt," and a cover of "Mr. Brightside" by The Killers.
The singer invited her band to the front of the stage to take a bow, the radiant smile on her tired face showing her elation. Although her music is simple at times, Cutler is a trailblazer in her genre and truly represents a new, enigmatic generation of young singers and producers.