New England last enjoyed a Boston sporting event more than 90 days ago. 
Fortunately, the summer will now be filled with both playoff hockey and basketball, though Major League Baseball's plan of action is still unclear. While these games will be played without fans, at least in the beginning, Boston will soon be relishing in its beloved teams again. 
Bruins want another shot at Lord Stanley
A riveting 2019 season went up in smoke for the Boston Bruins after losing game seven of the Stanley Cup Finals. 
This year, Boston was seeking to take its frustrations out on the rest of the league. When the season was suspended, the Bruins were the only team to reach the 100 point mark.
Led by David Pastrnak's 48 goals and 47 assists, Boston lit the lamp plenty. His line-mates, Brad Marchand and Patrice Bergeron, corralled an impressive 87 and 56 points, respectively. 
 Boston's goaltending has also been fantastic. 
Tuukka Rask ranks first in the National Hockey League with a 2.12 goals against average. He is also slotted second in the league with a .929 save percentage and five shutouts. 
With the NHL hoping to start their playoffs in late July or early August, the Bruins have already clinched a postseason spot. 
TD Garden will not be hosting playoff games for at least the first two rounds, as the Eastern and Western conferences will each play in one of two "hub cities." However, the NHL has not ruled out hosting Conference Finals or Stanley Cup Finals at the home arenas of competing teams. 
Given how Boston was playing before the season's suspension, they have as good a chance as any to raise Lord Stanley.
Celtics look to make waves in Florida
The Celtics were the other Boston winter team to have their season put on ice. 
After last year's drama-filled squad got bounced by the Milwaukee Bucks in the second round of the National Basketball Association playoffs, Kyrie Irving fled Boston for Brooklyn.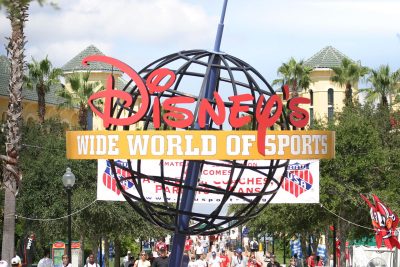 The restructured roster was led by rising stars Jayson Tatum and Jaylen Brown, a recuperated Gordon Hayward and free-agent addition Kemba Walker. 
Boston was slotted third in the Eastern Conference with a 43-21 record before the suspension of the NBA season. Only the Bucks and defending champion Toronto Raptors had accumulated more wins. 
The NBA is now shooting for a July 30 return. The Celtics, along with eight other Eastern Conference teams, are heading to Walt Disney World's ESPN Wide World of Sports complex in Florida. 
Before the playoffs begin, 22 teams will play eight regular season games.
While the Celtics are not considered favorites to raise a banner, their young, talented core has a chance to enjoy a successful postseason. 
Red Sox look to bounce back, MLB looks to start up
After winning the franchise's ninth World Series in 2018, the 2019 Red Sox left a lot to be desired. The ballclub underachieved and finished at a mediocre 84-78, missing out on the playoffs. 
While the starting pitching and bullpen caused many headaches in Fenway Park, the offense was still productive with Mookie Betts, Xander Bogaerts and Rafael Devers. 
Unfortunately, the Red Sox will be without three key players for the 2020 season. Ace starting pitcher Chris Sale underwent Tommy John surgery in March, and Betts and David Price were sent to Los Angeles in a trade with the Dodgers. 
Boston could be a decent team that often out-slugs opponents with Devers, Bogaerts and J.D. Martinez. Although, their pitching is thin and inconsistent after Eduardo Rodriguez and a few decent bullpen arms. 
Overall, fans should not expect too much from this Red Sox squad. 
The season, however, may not happen as MLB players and owners are still squabbling over revenue in their plans to resume in 2020. 
While it might be hard to imagine a Fenway-less summer, even if a season occurs, it is unlikely fans will be able to attend games. 
End of an era for Patriots, commencing a new chapter
The 2019 New England Patriots were the last of a historic run. Since 2001, Tom Brady and Bill Belichick have been football's gold standard. 
Unfortunately, the era ended unceremoniously.  
After an ugly loss to the Tennessee Titans in a Wild Card playoff game, Brady signed with the Tampa Bay Buccaneers. His tenure in New England ended with six Super Bowl titles, 30 playoff wins and countless memories for Boston to cherish. 
A new chapter is underway at Gillette Stadium. The quarterback position will be occupied by either Jarrett Stidham or Brian Hoyer. 
Stidham watched Brady from the sidelines last season, while Hoyer has made multiple stops with the Patriots.
Patriot mainstays Julian Edelman and James White will make life a little easier for the new quarterback, as both are reliable weapons. Meanwhile, 2019 Defensive Player of the Year Stephon Gilmore, Devin McCourty and Dont'a Hightower will drive the defensive unit. 
Although losing Brady is a massive blow to the organization, New England should be optimistic about this Patriots team. The team might need to lean on its running game and talented defense to win, but Belichick will have a game-plan to squeeze out every bit of talent. 
With the National Football League kicking off in September, there is a chance New Englanders will enjoy a new brand of Patriots Football from the confines of Gillette Stadium.