The City's Bank On Boston initiative partnered with USALLIANCE Financial to provide a basic free checking account for unbanked and underbanked city residents, according to a Thursday press release from the Mayor's Office of Financial Empowerment.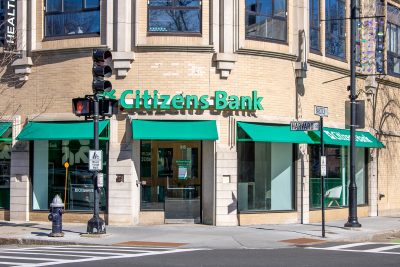 USALLIANCE offers a fee-free Dora Everyday Checking account — making it the first regional financial institution to meet Bank On's "national account standards for safety and affordability," the release stated. Bank of America and Chase also meet the national standards, but they are not local to the Boston area.
Part of the OFE, Bank On Boston seeks to connect underbanked residents with safe checking and savings accounts.
"The [Bank On Boston] coalition really is 100 percent for full equity and access to financial inclusion, bridging the racial and economic disparity gap," said Michael Andelman, program manager for Bank On Boston.
It is especially helpful for residents in the Dorchester, Roxbury and East Boston neighborhoods, Andelman said.
"There are not as many financial institutions on every corner or every block," he said. "It's easier to go to a check-cashing facility than it is to go to a physical branch."
The new Dora Everyday Checking account is completely mobile, Andelman said, so residents can bank online without the need to visit an in-person location.
Having a bank account is especially important as another round of government stimulus and unemployment checks is likely to arrive, Andelman said.
He added the new account may be helpful for recent college graduates entering the workforce or for residents in transitional housing who might not have a permanent address for checks to be deposited.
The elimination of overdraft fees in the Bank On Boston initiative and the Dora program helps those already facing hardships from the pandemic or unemployment, said Kristi Kenworthy, managing director at Bank Dora.
"When you look at low-income households, they are disproportionately affected by overdraft and recurring monthly fees," she said. "Not having to worry about paying a fee, I think is going to be pretty impactful."
She added that the "entry level" account can help those who can't otherwise get a mainstream checking account.
"Hopefully being able to have access to a product like this will avoid you using other predatory services, like check cashing facilities and payday lenders and things of that nature," Kenworthy said.
Over time, holders of the Dora Everyday Checking account can be offered a credit union membership to the service once they have reached a certain number of financial milestones, said Alaina Froton, digital marketing manager at Bank Dora.
She added that services are available in English and Spanish.
"We feel like, because the application and the entire experience is available bilingual, it will also be able to have a big impact in the Latino community," Kenworthy said.
Quoting civil rights activist James Baldwin, Abu Jalal, professor of finance at Suffolk University, noted how "extremely expensive it is to be poor" in the United States.
Extra fees mean low-income residents struggle to build credit, which can be crucial for major purchases such as a car or home, Jalal said. He added that programs like Bank On are designed to help alleviate some of that financial pressure.
"Let's give them an opportunity at some point, maybe they save a little bit of money, and then they can realize what is called the American dream," Jalal said.
Parker Cohen, the director of savings and financial capability team at Prosperity Now — an organization that aims to support limited-income communities in reaching economic stability — said the basic checking account is a critical step, but not a solution in addressing banking inequality.
"Having access to safe and affordable financial products, like free checking, does not bring someone out of poverty or dismantle the barriers that many low-income people face in building financial stability and security," Cohen said.
But it does help cultivate greater trust in the banking system, he said.
The Bank On Boston signals some progress toward acquainting people with the banking system and building credit, Jalal said.
"Giving them banking is not going to magically make all the income inequality and everything disappear, but it's a small step," he said. "It's a substantial step in the sense that it can have a snowball effect."
The goal of initiatives like Bank On is to encourage people is to save money for emergencies, retirement and education slowly, so they do not need to rely exclusively on emergency funding.
"Oftentimes, we don't realize that money is not only about money," Jalal said. "Oftentimes, money means freedom."