Two new community gardens are in development in Mattapan and East Boston under direction of the City's Grassroots and Open Space Development program.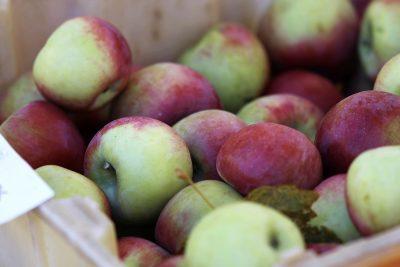 The pair of gardens will follow two different models of urban farming, said Shani Fletcher, grassroots program manager for the Department of Neighborhood Development.
Fletcher said the East Boston garden — to be located at 6 Chelsea Terrace — is intended to serve as a community farm, meaning neighborhood residents can help cultivate the food and take some for themselves, but the majority will be donated.
She added that the Mattapan site — planned for River Street — is designed to be a food forest, planted with fruit and nut trees.
"A food forest model is where anyone from the community can come in and harvest the food that's been grown on the site for themselves," Fletcher said. "You walk in and you harvest some walnuts for yourself or some raspberries and you just take those home, rather than a team of volunteers managing and harvesting the food."
Fletcher added there will be a conveyance vote to finalize the sale of land parcels for both projects Wednesday.
"We expect that those votes will go through, and then we'll work on closing the sale of the land," Fletcher said. "It's just not 100 percent official, official yet."
Director of Eastie Farm — which will oversee the renovation of the 6 Chelsea Terrace space — Kannan Thiruvengadam said the project will likely take a year or more to complete.
Thiruvengadam said he hopes the space will serve low-income families in the neighborhood.
"When it comes to fresh, local, organic food, it's one of the most expensive things, so people with lower income normally tend to not get that nutrition source," Thiruvengadam said. "We'll be more deliberately involving people who don't otherwise have access to land to grow food and who don't otherwise have access to nutritious, locally grown food."
He added that he hopes working in the garden can serve as an educational experience for students at nearby schools.
"It will look like a food growing space where some education happens, some programming happens, some composting demos," Thiruvengadam said.
Fletcher said the development of community gardens is the result of residents' interest.
"We don't sell land to become community gardens unless the community members right around there are supportive," Fletcher said. "Usually it's driven by nearby people who want to have a garden."
However, Fletcher said enthusiasm for urban gardening has been growing. 
"I do think that there's been a lot more interest lately in community gardens and people being able to grow their own food," Fletcher said. "There's even more enthusiasm for them than there even were before the pandemic."
She added that the gardens help to counteract the "urban heat island effect," which causes cities to become disproportionately hot due to the lack of bodies of water and vegetation that normally absorb heat.
Orion Kriegman is the executive director of the Boston Food Forest Coalition, the organization in charge of developing the River Street space. They partnered with the Edgewater Drive Neighborhood Association to develop plans the community is satisfied with.
Kriegman said the River Street space will have a covered pavilion with walking paths upon its completion, which is tentatively slated for next spring.
"What we're going to do is remove some of the more difficult, invasive species like the Norway maples," Kriegman said, "but leave some of the more attractive species like the walnuts."
The site will also have apricots, cherries or apples trees, perennial plants and wildflowers, Kriegman said.
He added the site will likely have a "walnut processing station," where visitors can crack walnuts from the trees in the garden itself, as well as a rainwater capture and art installations. 
Kriegman said the completed garden will provide social benefits to the surrounding community, like increased connectivity — citing the Egleston Community Orchard, a previous development in Jamaica Plain.
"People can often coexist in the same geographic space, but they don't interact because they're in different professional and social circles," Kriegman said. "In a space like the Egleston Community Orchard, they actually meet each other, talk to each other, share time together and do projects together. And then that creates ripple effects throughout the neighborhood."