Fifty percent of the U.S. population is expected to be fully vaccinated by June 12, according to data analyzed by NPR. As the world prepares for post-COVID revitalization, students at Boston University also gear up for summer plans.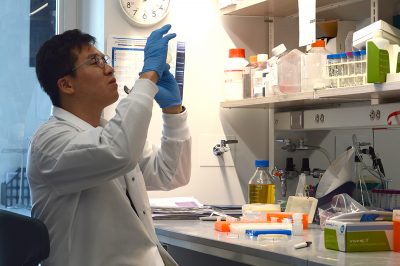 Mya Turner, a sophomore in the College of Engineering, said she is planning to intern at IBM — an international computer hardware company — researching artificial intelligence.
Turner said she became interested in the job through a connection within the company. However, she said this would be her second remote internship at the company.
"I was super disappointed when I found out this summer was also going to be online, but what you can do," Turner said, "I'm just thankful to have this internship."
Through this internship, Turner said she hopes to better her coding skills, affirm her interest in a software engineering career and develop more confidence as a Black female engineer.
"I am a Black woman, so there's the weight of society on my shoulders," she said. "I know my worth, but [there are] some times where I question that and I have self doubt, so I just hope to be able to perform my best and to always remember that I am powerful."
Mikayla Steinberg, a sophomore in the College of Arts and Sciences, said she is interning through a program called "Onward Israel," where Jewish college students such as herself can work in Israel.
"Working in a fast-paced, challenging environment and in a startup is what I'm looking for professionally, so this'll be a good opportunity for that," she said. "I grew up Jewish, and I've learned a lot about Israel when I was little and about my Jewish connections to Israel, but I had never been there so I'm very excited to explore."
While abroad, Steinberg will be working on Java and Python development for a cybersecurity company. Along with the excitement of starting her first collegiate internship, she said she was looking forward to traveling again.
"Especially with coronavirus, I haven't traveled at all recently," she said, "It'll be very exciting to go somewhere new, because I haven't been to Israel before."
Steinberg said she found the internship through friends who had previously participated in the program and through BU Hillel.
When it comes to the pandemic's effect on her summer plans, Steinberg said she wouldn't have considered traveling abroad for work "if it wasn't for COVID." And while there are still restrictions in place, such as a mandatory two-week quarantine period — Steinberg said she is appreciative of the ability to work and live away from home this summer.
"There's opportunities opening up for people who are vaccinated, which I am," she said, "but it'll still just be a different experience all around."
The summer for Defne Yucebas, a sophomore in the College of Arts and Sciences, will revolve around work through BU's Undergraduate Research Opportunities Program.
As an international student from Turkey, Yucebas will conduct her independent research remotely at home, she said. And this will likely be one of the last summers she'll spend at home during college: a unique chance to spend time with family while still working, she said.
This summer, Yucebas said she will be developing and testing mobile cognitive tests — designed at a psychology lab and based on existing memory tests — as well as translating the research into Turkish.
"Our lab focuses on memory and patients with Parkinson's or Alzheimer's disease." Yucebas said. "I decided, since I'm international and I know Turkish, I am translating the entire study into Turkish and then finding Turkish participants and then I'm going to do the tests on them and then gather data."
As a 20-year-old, Yucebas said she is excited to gain professional research experience at an early stage in her career.
"I feel like it's a young age to be doing your own research and getting paid for it, " she said. "I'm very proud that I'm at this point."
As she looks toward eventually earning her Ph.D. and becoming a psychology researcher, Yucebas said her work this summer will boost her experience and confidence.
For students who are still hesitant about their summer plans, Steinberg said one piece of advice she has is "don't knock any opportunities out."
"Any opportunity you have will be a good one," she said. "If you find yourself in a position where you really can't find anything to do, then look to start a personal project. There's plenty of things you can do."