Due to the COVID-19 pandemic, Boston University's student-athletes have played through many changes, adjustments and setbacks in the past year. Fall sports were postponed till spring, athletes were required to wear masks and fans were not permitted to attend games.
As restrictions on campus life begin to lift this fall, so do those on BU's athletic programs: Teams are playing regular schedules, athletes are not required to wear masks and fans are back in the stands to cheer on the Terriers.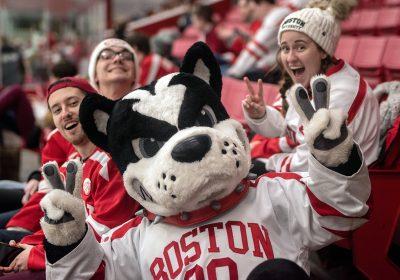 The Daily Free Press sports section is thrilled to cover this transition back to what was once normal and to capture the impact sports have on our campus. 
As always, we will provide thorough coverage of BU's Division I fall sports — soccer, field hockey, golf and cross-country — as well as winter sports — hockey and basketball — when their seasons start up mid-semester. 
While game recaps will make up the bulk of our D1 coverage, we will also make a conscious effort to write more features and profiles on our student-athletes. Terrier athletes do great things on and off the field, and we seek to provide opportunities for fans to get to know them beyond their athletic abilities.
In addition, we plan to expand coverage of non-varsity sports at BU, such as our 34 club sports teams. Sports — varsity or not —  play a major role on our campus, and we want to highlight athletes from a variety of backgrounds.
Lastly, sports do not exist in a vacuum. BU Athletics has committed to raise awareness of and encourage progress in social justice and inclusion issues in sports, and we will cover those efforts, as well as other social justice topics that arise in sports on campus and beyond.
As our Terrier athletes prepare to kick off another exciting semester, our sports section looks forward to going beyond the box score when telling their stories.