Boston University is back in full force for the first time since March 2020, which means it's a season for new beginnings and journeys. The Lifestyle section will embark on its own starting journey. Previously known as the blog section, Fall 2021 will be the first full semester of the lifestyle section. 
Lifestyle is a hodgepodge of many topics, from advice to reviews, with the mood ranging from humorous to emotional. The wonderful thing about this section is the perspectives each writer brings to The Daily Free Press. Each writer brings their own ideas and voice to their pieces, which resonates with our readers through the relatability and authenticity of each article. 
The Lifestyle section is also a place where writers can put their own spin on a universal topic. Topics will range from spotlights on popular media and culture to life advice to interesting personal experiences. The unpredictability of the pieces is what makes this section compelling and diverse.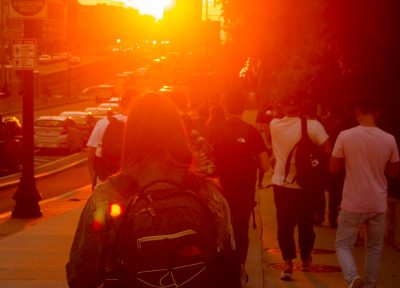 Additionally, as college students, we are in a time of our lives where we're constantly changing — trying to find where we belong and what brings us joy. That's why Lifestyle is so dynamic: there will never be two pieces that are quite the same because we're all inherently different and always have new riveting, exciting stories to bring to the table. 
As a section, we will write about things that are relatable and incorporate the human element into them with passion and dedication because, at the end of the day, we're all learning from each other. We can't wait to get started.