The Daily Free Press podcast department is returning with new content for avid listeners to stream. Stay tuned this fall for the following four podcast series and potentially more to come.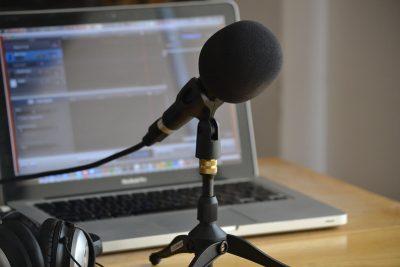 "East to West," the FreeP's news podcast, will return Friday, Sept. 3 for its sixth season. Episodes are published biweekly — every Monday and Friday — to keep students updated with the latest news from the Boston University campus and the city of Boston. 
"Is It OK If I Record?" — hosted by student journalists Angela Yang and Sarah Readdean — returns for its third season Sunday, Sept. 5. As previous FreeP editors, Yang and Readdean dive deep into the realm of journalism, simultaneously exposing its flaws and discussing their passion for the industry.
In terms of sports coverage, "Terrier Hockey Talk" will return for another season this semester. Hosted by the Boston Hockey Blog, this series encompasses the latest hockey news on and off campus, as well as topical historical and journalistic commentary and occasional interviews with players. 
The Daily Free Press will also be unveiling a new podcast series. Conceptualized by College of General Studies sophomore Adam Lazowski, this new series aims to showcase the diversity of experiences and opinions throughout the student body of BU. Each episode will center around a particular theme and include various guests' thoughts on the topic, opening up a platform for individual stories to be heard. This podcast is still in the works, so stand by for more details and release dates. 
The podcast section is continuing to expand, and we are excited to provide listeners with riveting news stories and insights into the BU community at large. Make sure to tune in to our upcoming podcast episodes this semester and explore our podcast archive on the Daily Free Press website. All our podcast series are also available on Spotify, Apple Podcasts or wherever you get your podcasts.