It's September already, which means that about one month remains in Major League Baseball's regular season. So far, the drama has been nonstop, from heated rivalries to certain teams and players exceeding or underperforming expectations. Here are five of the most outstanding trends and craziest facts about the season so far.
The Giants and Brewers keep surprising everyone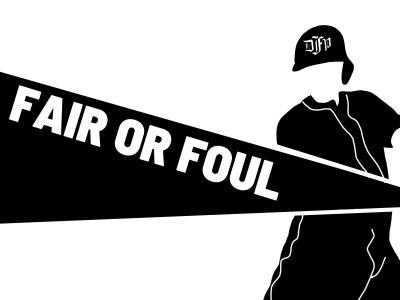 For a team with a majority of everyday players over the age of 30 and with four straight losing seasons from 2017 to 2020, the San Francisco Giants started winning and never stopped. The offense is led by 34-year-old catcher Buster Posey, the 2012 National League MVP who sat out the 2020 season, and 34-year-old shortstop Brandon Crawford — an 11-year veteran who is playing like an MVP for the first time since 2016 when he finished 12th in MVP voting. On the mound, Kevin Gausman and Anthony DeSclafani are also both at least 30 years old, with the former in the running for the Cy Young Award. 
Meanwhile, the Brewers are riding the wave of a youth movement to lead their division by double-digits. The three-headed pitching monster of Corbin Burnes, Brandon Woodruff and Freddy Peralta make up a dominant rotation. Josh Hader and Devin Williams continue to lead a superb bullpen, and Willy Adames looks like an MVP candidate since being traded from the Rays. All the talent is there, but the top of the NL will be a bloodbath as October approaches.
The Padres went from World Series contenders to maybe not making the playoffs
This team spent an incredible amount of money to bring in and keep its star talent. From signing Eric Hosmer and Manny Machado to trading for Blake Snell, while also extending Wil Myers and Fernando Tatis Jr., San Diego sits eighth in MLB with a total payroll of more than $175 million in 2021. With all that dough on the table and all the talent in that clubhouse, this team was not expected to go 37-41 since June 1 and fall to 71-63 with a great chance to miss the playoffs three months later.
Joe Musgrove is the only starter performing well. His 2.85 ERA is 10th in the majors, but Yu Darvish, Snell and Chris Paddack all have ERAs greater than 4.0. In the lineup, Tatis looks like an MVP candidate, while everyone else is either playing below expectations or playing to their baseball card — which is not good enough. This team had the most potential and the most excitement entering 2021, and almost all of it is gone.
No-hitters, Spider Tack and the obsession with spin rates
There have been eight no-hitters in 2021, and six came in the first two months of the season. While throwing a no-no is still an incredible achievement, no-hitters are no longer reserved for the league's best, and the spontaneity of random pitchers joining the club is gone too. 
On top of all of this, MLB began a long-overdue investigation into rapidly increasing spin rates on pitches. Gerrit Cole of the Yankees evaded the question about using Spider Tack, Tyler Glasnow of the Rays alleged that his recent Tommy John surgery was due to the league implementing its extensive ban on substances midseason, and the Cleveland Indians' ace reliever James Karinchak, who struck out 17.7 batters per nine innings in 2020, put up an ERA over six in July and August and got sent down to Triple-A Columbus. 
Cole has rebounded and still looks like the favorite for the AL Cy Young Award. But for every positive, there is a negative. The league will try to hit the reset button when the collective bargaining agreement is renegotiated, but no player will forget that MLB waited so long to investigate and then royally bungled it.