A Boston University student reported an armed robbery near Naples Rd. in Brookline near Commonwealth Avenue at approximately 9:45 p.m. Friday, according to an emergency alert email sent out to the BU community.
According to the emergency alert, two male suspects approached the victim and demanded their cell phone, with one suspect also threatening the student with a handgun.
Brookline Police Deputy Superintendent Jen Paster wrote in an email that two male suspects approached the victim and asked for the time before robbing them.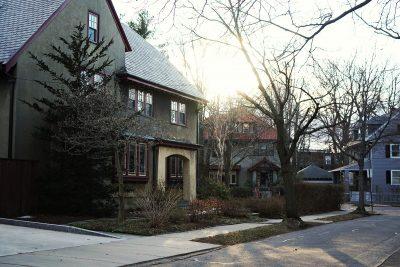 "The victim retrieved his cellphone to check the time. One of the males grabbed the cellphone from the victim. The second male pointed what the victim described as a handgun," Paster wrote.
The suspects, Paster added, then directed the victim to walk towards Commonwealth Avenue before fleeing on Osborne Road towards Babcock Street. 
Paster noted there was a time delay in reporting the incident because the BU Police Department notified Brookline PD via the Boston Area Police Emergency Radio Network.
University spokesperson Colin Riley advised students to be aware and take precautions to maintain their safety, such as not walking alone if possible.
"The most important is to always be aware of your surroundings and if you're out at night, walk in well-lit, well-traveled areas," Riley said.  
He also advised students to pay attention to the people around them in order to assist the police in their investigations.
"If something happens try to recall as much information as possible so you can describe, in this case, the suspects as clearly as possible," Riley said. "Those types of details help in the quick apprehension but the most important thing is reported quickly."  
Riley said the Brookline Police Department is the investigating agency looking into the case.
College of General Studies sophomore Vivian Lu said she feels safe when she is with other people or when friends know where she is. 
"I share my location with someone so they know exactly where I am," Lu said. "If I'm ever alone walking home I usually text whoever I was with 'okay I'm at my dorm, I'm home now,' and I also tell my friends like text me when you get home."  
Youssef Haider, a sophomore in the College of Engineering, said he feels safe on campus despite such incidents.
"Honestly I feel safe," Haider said, "I try to stay off the streets when it's late so the latest maybe by midnight,  and if so, if I'm on the street by midnight I'll be out with friends."  
For any BU students who are ever affected by a crime, Riley said BU also provided counseling services to those affected in the community.
"I'm very happy that the person was not hurt," he said, "and we offer them counseling services and assistance if they request it."