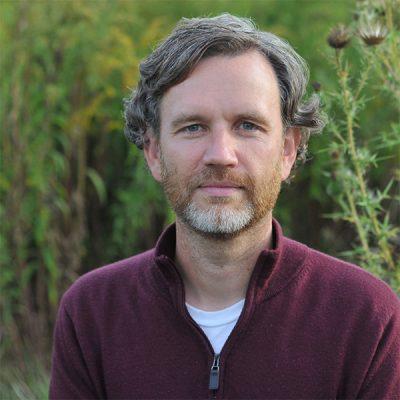 David Jones, an associate professor in the Boston University School of Public Health, died at the age of 40 following an accident near the JFK/UMass T-station Saturday. Jones, who had been out running, accessed a rusty flight of stairs and fell 20 feet to his death when the stairs gave way. He is survived by his wife Sarah Sacuto and their three children. 
"He was the most loving, kind, considerate person I knew," Sacuto wrote in a post on the public Facebook group "In Memory of David Kline Jones," created to remember him and celebrate his life. "He was the best father. He loved to dance to Phish, be outdoors, and run. He loved unconditionally and was the proudest father to his kids."
SPH Dean and Robert A. Knox Professor Sandro Galea said he first met Jones seven years ago after initially arriving at BU. The two would later work together to start the Public Health Post, a website which Galea said "translates the science of public health." Jones served as the site's founding editor-in-chief.  
"I really enjoyed all my dealings with David," Galea said. "He was a collegial, positive presence, who really made our community better."
In regards to how Jones will be remembered by current and former students, Galea pointed to student testimonials on how Jones would encourage and cheer up students who were having a "rough time" with their dissertations. 
"It's that kind of optimistic, positive, forward-looking spirit that I think people valued about him immensely," Galea said. 
Fellow SPH professor Michael Stein wrote via email that Jones was an adored teacher, and a number of his students stayed in touch with him years after they had graduated. 
"David was a humble, understated and completely superior scholar," Stein wrote. "Everyone who had the good opportunity to work with him claimed that they had joined a 'dream team.'"
As for what drove Jones, Galea said his core passion was his family. 
"I think that a desire to create a better world for his children animated a lot of what he did," Galea said. "I have a lot of respect for how David went about building his life."
According to Galea's letter posted on the SPH website Sunday, Jones was also the recipient of AcademyHealth's Outstanding Dissertation Award, the BU School of Public Health Excellence in Teaching Award and the Association of University Programs in Health Administration's Thompson Prize for Young Investigators. He was also passionate about research and connecting it to policy.
In the letter, Galea announced that resources will be made available for students, faculty and staff soon along "with details for a memorial to best celebrate his life and spirit." Space was held Monday afternoon for faculty and staff of the BU community to attend both in-person and remotely, and for students in the Tuesday class Jones taught at the regularly scheduled time. 
A GoFundMe page created to help support Jones' family has reached over 100 thousand dollars in the last two days.