Working in retail is a right of passage. In your late teens and early twenties, it isn't unusual to hold a minimum wage job. And it's not a bad thing — you interact with all different types of people out there in the world, and you learn how to communicate professionally. 
Truthfully, when I was working one, there were some times when I just wanted to quit and throw in the towel. But all of those frustrating moments could not cancel out all of the good parts. I was able to learn so much more than how to sell a jean jacket. Here are just some tips that have helped me so far as a retail employee.  
1. Be honest with your boss about how much time you can commit to their business. They are going to immediately ask how many hours you would want to work in a week. If you get nervous in an interview setting like I do, you'll likely say anything that you think will please your soon-to-be boss. But remember, the hours you commit to might come right back and bite you in the butt. Always sign up for fewer hours in the beginning because you can always add more later.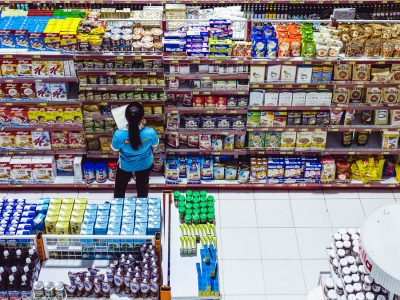 2. Make friends with as many coworkers as you can. These are the people who are on your side. It wouldn't be wise to mess around with that. Most businesses have some scut work that needs to be done every shift, and as a newbie, you do not want to be in charge of it all. Ask your coworkers questions and respect that they know the inner workings of the business. Let them teach you and show you the way. Also, always be willing to switch shifts here and there if you can, because one day, you'll be that person who needs an extra day off. So build relationships with people that you can lean on when necessary. 
3. Always react with kindness. There are days when you will have to deal with angry customers, and it is your job to treat them with respect. It is going to be difficult and sometimes even degrading. Customers will yell, and it will often feel like they forgot you are a person too. When dealing with an angry customer, take a deep breath. Look around and see if you can tap out or get the help of another coworker. Asking for backup is never a bad choice. 
4. Create relationships with anyone who comes your way. Whether it be with your manager, a supervisor, coworkers or even a loyal customer. Depending on the business you are working for, you can build relationships that could lead to future internships or corporate jobs. But when building these relationships, remember that everyone talks. Something you say to your manager can get back to their managers and so on. This can be good and bad, so always be mindful of your role in the business. 
5. Lastly, work hard. You are being paid to do a job. You are not being paid to be on your phone all day or do the job halfway. The business is depending on you, and it is important to remember that. Small and sometimes mundane tasks will get annoying, but the lessons you learn will help guide you through certain situations. 
Retail is one of the most frustrating yet rewarding jobs that I have ever had. The feeling of doing your job right and being appreciated surpasses those bad customers and mundane tasks that often take over your job. I now have developed a group of skills that I would have never even been able to experience because of my minimum-wage job. So get out there and join the workforce before graduation because it will only help you later on in whatever career path you end up on.