Well, Week 1 of the NFL season is in the books, and with that comes lots of quick reactions. While some are certainly fair, others are a bit extreme. So before you start fire selling every player on your fantasy team, let's see if we should be buying or selling these Week 1 reactions.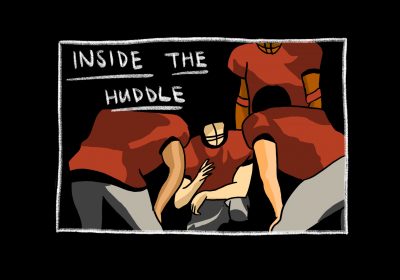 The NFC West is the best division ever
All four teams in the NFC West came up with wins on Sunday. The Arizona Cardinals and Seattle Seahawks steamrolled 11-win teams in the Tennessee Titans and Indianapolis Colts, respectively. The San Francisco 49ers dominated the Detroit Lions for three quarters before a couple of fumbles and an onside kick recovery by Detroit made it a close contest. Lastly, the revamped Los Angeles Rams made a statement on Sunday Night Football by dicing up an elite Chicago Bears defense. 
This division has four clear-cut playoff-caliber teams, one of which will win the division while the other three fight for wild card spots. Could we see four playoff teams from the same division in 2021? It's highly unlikely, but if you were to hypothetically take one of the teams out, who would it be? Best division ever may seem like a stretch at first, but these four teams are truly the real deal. 
Verdict: Buy
Ezekiel Elliott is washed
It almost feels like a yearly tradition to bash Elliott. After a rough 2020 season, Elliott is looking to show the world he is worth the hefty contract the Dallas Cowboys gave him last year. 
Unfortunately, he drew one of the worst possible matchups in the Tampa Bay Buccaneers to open the season. The Bucs had the best rush defense in 2020, allowing just 80.6 yards per game on the ground. Conversely, they were much worse against the pass, surrendering 246.6 yards per game through the air, good for 12th worst in the league. 
The Cowboys knew what they were doing by not running the ball on Thursday night, attacking the weakness of the Bucs' defense and in turn scoring 29 points. Elliott will surely get more work in future weeks when the Cowboys take on the Los Angeles Chargers, Philadelphia Eagles and Carolina Panthers. Each of those defenses ranked in the bottom half of the league in terms of rushing yards allowed in 2020. 
Verdict: Sell
Jameis Winston is the truth
It's just one game, it's just one game, it's just one game … OK, forget it. Winston looked great. After a weirdly solid season in 2019 where Winston threw for 33 touchdowns and 30 interceptions while also racking up 5,109 passing yards, Winston went to New Orleans to back up future Hall of Famer Drew Brees. 
After getting surgery on his eye in the offseason and barely playing in 2020, Winston seemed motivated to make a statement in 2021. And what a statement he made. Winston completed 14 of his 20 passes, totaling 148 yards and five touchdowns while not throwing a single interception. This was against a Packers secondary that allowed the seventh-fewest passing yards per game in 2020, so you can't say it was an easy matchup. 
Winston simply looked poised in the pocket, making quality reads and throws like a … dare I say, first overall pick? This was the Winston fans fell in love with at Florida State University — the same Winston who won the Heisman Trophy in 2013 while leading FSU to a national championship. With Winston under center, the New Orleans Saints seem primed for another good season. 
Verdict: Buy
The Green Bay Packers' offense is bad
Woah, woah, woah … the Packers still have 2020 MVP Aaron Rodgers on their team, right? Along with elite surrounding talent in Davante Adams, Aaron Jones and Robert Tonyan? OK, I thought so. Let's calm down a bit and realize that the Saints were playing inspired football after having to practice outside of New Orleans due to Hurricane Ida. Should the Packers have scored more than three points? Sure, but let's not jump the gun and say this offense isn't still a top-five unit in the NFL. 
Verdict: Sell
The 2021 NFL Draft is actually a wide receiver class
The big idea heading into the 2021 NFL Draft was that it was loaded with quarterback talent. And while this still rings true, the wide receiver talent in Week 1 is hard to ignore. 
After reports of a poor training camp, Cincinnati Bengals wide receiver Ja'Marr Chase caught five of his seven targets for 101 yards and a touchdown. The Miami Dolphins' Jaylen Waddle also had a good game, catching four of six targets for 61 yards while also adding on a touchdown against a tough New England Patriots defense. Lastly, the Philadelphia Eagles' Devonta Smith caught six of his eight targets for 71 yards and a score. They all looked explosive, and seem to already be the number one options on their teams. 
Still, it might be a little too soon to write off all the quarterback talent that was taken. At the end of the day, it's way harder to be a successful quarterback than it is to be a successful wide receiver in the NFL, and to say this 2021 class is going to be known for its wide receivers when the first three picks were quarterbacks is a bit extreme. Still, this is an interesting take that is certainly worth monitoring. 
Verdict: Sell