The Ultimate Fighting Championship showcased its first pay-per-view of 2022 Saturday with UFC 270: Ngannou vs. Gane. A title unification belt and a fight which promised to make history in the UFC's 265 lbs division, the card boasted an extremely anticipatable heavyweight main event. 
Heavyweight Champion Francis Ngannou's (17-3) matchup with Interim Champion Ciryl Gane (10-1), on paper, would promise to provide a showcase of different skill sets. What would prove more useful — Ngannou's immense punching power or Gane's fluid and highly technical striking?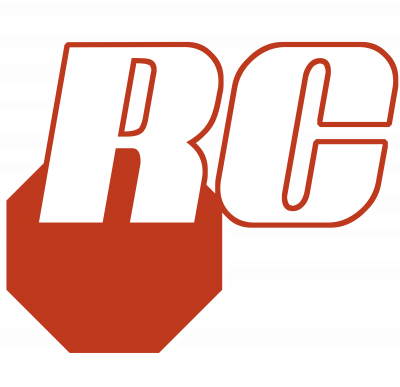 Ngannou's career has revolved around his ability to knock his opponents unconscious with just one strike — he had won his previous five fights all via highlight-reel knockout. 
Gane, meanwhile, entered off of a meteoric rise to the top and was hailed for bringing skills previously unseen in the promotion's heaviest division. Gane's rapid footwork and technique-driven striking had resulted in dominating performances over each of his opponents, and an undefeated record.  
In March 2021, Ngannou challenged then-champion Stipe Miocic (20-4) at UFC 260 for the heavyweight strap. The two also fought in 2018 when Miocic was the first to neutralize Ngannou's intimidating knockout power by wrestling him and tiring him out en route to a unanimous decision. 
In their second fight, Ngannou displayed immense improvements in the wrestling and cardio department and managed to finish Miocic in round two. By the end of the year, Gane was slated to be Ngannou's first title defense. 
Gane's fighting style and competency in all forms of the game made many think Ngannou was set to be a one-and-done champion. At close, the odds on the fight favored Gane and put Ngannou as a +125 underdog. 
Gane ran through heavyweight staples en route to UFC 270. He retired Junior dos Santos (21-9), and dominated Jairzhino Rozenstriuk (12-3) and Alexander Volkov (34-9) before he was offered an interim title fight against Derrick Lewis (26-8) at UFC 265 last August.
The interim belt was a source of much ire directed at the promotion and UFC President Dana White. Ngannou was offered the Lewis fight first, but having earned his belt merely four months before and enjoying some well-deserved time off, the Ngannou camp requested the fight happen in September instead. 
The UFC, needing to sell their scheduled event in Lewis' hometown of Houston, instead manufactured a new title between Gane and Lewis. I've given my thoughts on this farce in past columns, but needless to say, Gane handily defeated Lewis to claim the interim belt. 
Most reigning champions are afforded the luxury to fight when they like, although the casting-aside of Ngannou was just the beginning to Ngannou and White's public spats.
UFC 270 was the final fight on Ngannou's contract and he was vocal about how unfairly fighters are paid under the UFC banner. This, coupled with a superfight invitation from boxing heavyweight champ Tyson Fury, made it clear that the UFC and its heavyweight champion were at odds. 
Ngannou and Gane were also quite familiar with one another, as Gane trains out of MMA Factory in Paris, France — the same gym which gave Ngannou his start in the UFC. Ngannou and Gane were even sparring partners in 2019 before Ngannou left MMA Factory and head coach Fernand Lopez.
Many agreed Gane had better striking skills, fight IQ, footwork, and cardio — all of which were relevant to a fight that was expected to be a striking onslaught. 
Gane showcased all the advantages he had on the champ in rounds one and two where he outstruck Ngannou 43-24. Ngannou seemed to be somewhat lost on his feet, and his movement was timid and slow. Ngannou made the walk to the Octagon wearing two knee braces. He would later reveal that he had torn his MCL just 25 days before the fight. 
Down two rounds and with compromised movement and therefore a hindrance on his trademark power, Ngannou resorted to a different skill set that very few could have predicted. In round three, Ngannou caught Gane in a clinch and powerfully thrust him up into the air, then slammed the Frenchman hard into the canvas. 
Rounds three and four spelled Ngannou's unseen dominance on the ground. His imposing strength allowed him to completely control Gane, and chip away at him with ground strikes.
After being up two rounds and fighting exactly to his strengths, Gane was suddenly staring at a winner-take-all round five. He looked deflated, his face had marks from Ngannou's strikes and his breathing was labored. Before Saturday, Gane had only officially lost one round on one judge's scorecard in his UFC career. 
Round five began and Gane intelligently completed a takedown on Ngannou. If he could control this round, he may get his hand raised. This was until Ngannou perfectly reversed the position, and took control. Gane threw up a couple of leg submissions, which Ngannou grimaced through and escaped. Round five ended with Ngannou atop his opponent, landing sporadic ground and pound. 
The fight went to decision, and Ngannou won out on all three judges' scorecards. Ngannou retained his belt, and handed Gane his first career loss. Interestingly, White was not seen in the Octagon to wrap the belt around Ngannou's waist. White also skipped the post-fight press conference, a seemingly unprecedented absence. 
Ngannou has until December 2022 to reach a new deal with the UFC before he can explore other promotions. In the meantime, it would be hard to fathom the UFC could possibly try and pull another fast one on Ngannou, and set up another absurd interim belt. Ngannou has had two immensely challenging fights in his tenure as champ, and will likely enjoy his Spring and Summer as the undisputed champion.