While I don't think anyone predicted falling in love with a fictional, magical, Colombian family over winter break, the sensation that is Disney's newest release, "Encanto," says otherwise. 
"Encanto" is about the multigenerational Madrigal family who protect their village after a traumatic past leads them to a life full of magical gifts. Each family member has been blessed with a special power and they all live together in their magical house "Casita." From shapeshifting to healing, each family member uses their powers to help create a safe and sound community — all except one: Mirabel.   
While the movie opens like any other Disney musical with fun colors and animations, in the weeks since the Disney+ debut of "Encanto," many have found the movie to strike a chord when it comes to its themes of family and intergenerational trauma. 
While we watch the Madrigals navigate obstacles that threaten to tear their family magic apart, audiences may be reminded of their own immigrant families who have settled after fleeing war or poverty, but at the cost of familial issues that often go unspoken and ignored.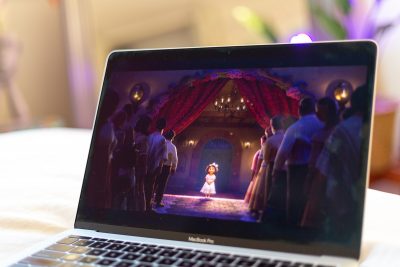 "Encanto" has been successfully enjoyed by audiences of different ages, many of whom are seeing characters that look like them for the first time as Disney admirably expresses the different and diverse aspects of Latinx culture. 
Everyone can most likely identify with at least one member of the dynamic Madrigal family. 
Maybe you see yourself as the perfectionist sibling who is afraid to speak their mind. Or maybe as the sibling doing everything to keep their family from falling apart. Or maybe as someone who has become the family's black sheep. Or maybe even a parent who has passed down their trauma while just trying their best to protect their family. Complicated family relations are universal, no matter what kind. 
Personally, it's been a long time since I've been so invested in Disney characters who are both relatable and easy to fall in love with. Mirabel's determination and pure pride in her family members come to life on screen as she tries her hardest to make everyone happy despite being the odd one out. Her support for her sisters and cousins — even as she is the only one left behind in the nursery — made me feel unexplainable emotions that can only be understood as an older sister myself. 
Composer Lin Manuel Miranda's "Surface Pressure," sung by the super-strong Luisa, also seemed relatable for firstborn children across the world, addressing the stereotype that the older sibling does not always need to be protective and responsible.
And of course, like all other Disney movies, there's just so much fun in the details. The movie's insanely catchy hit song, "We Don't Talk About Bruno," has recently become the first Disney song to hit No. 1 on Billboard's Streaming Songs Chart. Its steady position at No. 4 on the Hot 100 is also Disney's highest since "Colors of the Wind" from 1995's "Pocahontas," even beating out the 2014 hit "Let it Go" from "Frozen." 
Social media, especially TikTok, has also taken to the phenomenon with fans sharing artwork, various theories about the family and different analyses of the film. So many clues are hidden throughout the film that the audience can discover something new with every rewatch. 
The first time we watch it, we try to understand the characters and the plot. The second time we watch the movie, we're looking for smaller details like Bruno, hidden in the background. By the third time around, we're wondering which family would win in a fight – the Madrigals or the Incredibles? 
The movie takes us on an emotional roller coaster, while also leaving us with a heartfelt message. We were suspicious of Bruno's absence and then angry at Abuela's attitude towards Mirabel. But in the end, we understand that there is no villain within a family. They are all just trying to do what is best for each other. 
In a time where the pandemic situation only seemed like it was becoming more hopeless, "Encanto" has managed to bring us together with a heartfelt reminder of what's most important — the magic found within family and community.