Content warning: The following article discusses suicide.
On Tuesday, Worcester Polytechnic Institute announced that a student was found dead in an off-campus apartment over the weekend. The cause of death has yet to be released publicly by WPI. This death was the seventh student death WPI had endured in the last seven months, five of which have been confirmed or suspected suicides, underscoring a national uptick in mental health issues among college students since the start of the pandemic. 
Little information can be found currently about the exact toll COVID-19 has caused on mental health due to the recency of the events. Still, the Centers for Disease Control and Prevention reported that in June 2020, 10% of adults had considered suicide within the past month, rising from four percent two years prior. 
According to a survey by Healthy Minds Network and the American College Health Association, college students reported lower levels of psychological well-being than prior to the pandemic. And according to a survey by BestColleges.com, 95% of college students reported "negative mental health symptoms" as a result of the pandemic, and 48% believed this had a negative impact on their academic performance.
Anecdotal evidence shows that suicide, already the second leading cause of death among college-aged adults, has increased during the COVID-19 pandemic. Between 2006 and 2020, WPI had only experienced two suicides compared to five between July 2021 and January 2022. Other universities, including UNC Chapel Hill, Darthmouth, St Louis University and Yale, among others,  all lost students to suicide during the pandemic. 
Reporting by the Daily Free Press in the Spring of last year covered Boston University students' struggles with dealing with mental health. Students reported that outlets they usually had to deal with mental health problems slipped away due to COVID isolation, with one student stating "I wouldn't be able to go out with my friends, hang out with them and try to take my mind off of it."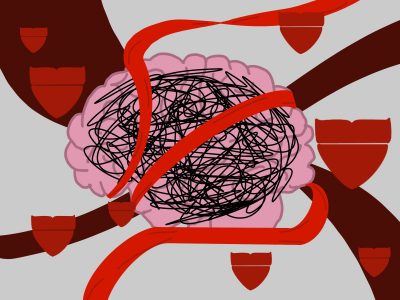 Colleges and universities have had to come up with solutions to mental health problems that have existed for many years, but have come into the forefront with the pandemic. 
Many instituted policies like "mental health" or "wellness" days, where students were given some period off from classes or schoolwork. Others  expanded their offerings for mental health counseling and other resources. 
Today, almost two years since the outbreak of the pandemic, while many schools have abandoned the remote learning model, mental health problems continue to exist on campuses and will continue past the pandemic. 
While they fight off the pandemic of COVID-19, colleges and universities need to take major steps to help fend off the epidemic of mental health issues on their campuses. These two issues should be treated with the same importance and seriousness. 
Universities must consider the impact of their schools policies on students' mental health. The connection between distance learning, which has ended at many schools, and strong feelings of isolation and loneliness appears to be a clear one. While in some cases remote learning may be necessary for some situations, schools should think twice before sending students back home for distance learning. 
This same type of thinking should continue in schools past the pandemic. Many widespread academic policies – courses comprised almost entirely of tests and heavily weighted exams, to name a few – that lead to major stress and feelings of burnout among students, should be reconsidered with respect to their effect on students' mental health. 
For too long, mental health has been rarely considered an important part of the national consciousness. The pandemic has made everyone realize that mental health should be a major priority, and should be considered in equal footing with physical health. 
America's higher education institutions need to realize this too, and they need to act on it.
Anyone having life-ending thoughts can call the National Suicide Prevention Hotline at 1-800-273-8255.