The UFC's featherweight division has a storied history. Just look at Max Holloway, Jose Aldo and Conor McGregor — three legends of the game who climbed the ranks of the division to achieve stardom. 
Before doing so, however, they too were just prospects who built their names on their respective MMA games. The 145 division has created some of the greatest to do it, but that also begs a better question — "Who's next?"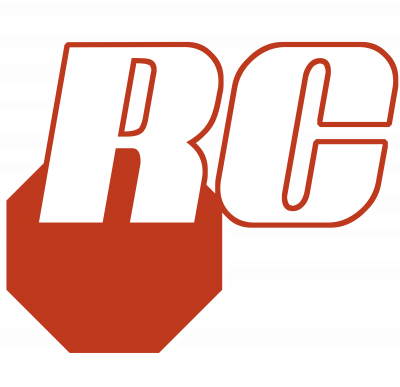 In columns past, the Red Corner has explored "who's next" for the men's flyweight and bantamweight divisions. Today we are focusing on three names you may not have heard yet in the 145 weight class. 
Currently, the division is remarkably top-heavy, as it has remained for the last couple years. At the top you will find Alexander Volkanovski (23-1) residing as king of the featherweights. Volk has defended the strap twice since winning it off of Max Holloway (23-6) — one defense was a rematch with Holloway, and the other was The Red Corner's 2021 Fight of the Year —  when Volk defeated Brian Ortega (15-2). 
Elsewhere in the top-five, elite contenders Yair Rodriguez (13-3), Chan Sung Jung (17-6) and Calvin Kattar (23-5) circle Volk's throne, hoping their name is called next. Jung, colloquially called "The Korean Zombie," will challenge Volkanovski for the title in April at UFC 273. 
I call the division top-heavy because the drop-off after Kattar is serious. There are plenty of good fighters, but none that scream "title-challenger." At least not after Kattar silenced the hype on Giga Chikadze (14-3) in January. 
Here are my top three futures in the featherweight division. 
No. 7 Arnold Allen (17-1) 
We'll start with one of the quietest top-10 ranked contenders in the division. He's been in the UFC since 2015, making his short-notice UFC debut at the age of 21. Since then, Allen has fought to the tune of a perfect 8-0 record in the UFC, winning six of those eight via decision and his last four via dominant unanimous decision. Most recently he UD'd No. 12 contender Sodiq Yusuff (11-2). 
He's been climbing the rankings for the near entirety of his twenties, and now sits at No. 7 at age 28. His slow ascent to the top is due to his common path to victory. He doesn't do a lot of flashy stuff in the Octagon – he only has two stoppages in the UFC, both of which being submissions, and he hasn't won via knockout since 2014. 
All the same, Allen is legit. He mixes strong grappling skills with torrid forward pressure to find victories on the judges' scorecards. He doesn't need highlight-reel fights, however his next opponent feeds off of them. Allen has the pleasure of welcoming Dan Hooker (21-11) back to the featherweight division in March in his native country of England. Hooker is a fan-favorite power-puncher, who has the likes of Makhachev, Chandler and Poirier on his resume. A win over the brawler would easily cast Arnold onto the title radar at 145.
UNR. Ilia Topuria 
Topuria is my favorite prospect on this list. Undefeated through 11 pro fights, and three UFC bouts, Topuria is my pick to be the next big thing in this dynamic division at 25 years old. Topuria's game centers around his slick grappling on canvas, where he is a feared jiu-jitsu practitioner with a 100% takedown defense rate.  
Citing his success in the gi, the UFC naturally gave him two amazing grapplers in Damon Jackson (19-4-1) and Ryan Hall (9-2). Topuria finished both of them in the first round via knockout. 
Topuria is simply dangerous. Opponents, wary of his ground game, have no choice but try and outclass him on the feet. But Topuria's stand-up still consists of tight hooks to the head and mean ground and pound to finish fights. No one has proven able to strike with Ilia, nor roll with him, or frankly do anything else except lose to the Georgian. 
Topuria will challenge Englishman Jai Herbert (11-3) at the UFC's return to London in March. Although the crowd will back the Brit, I think Topuria has a good shot at silencing the crowd and demanding a ranked opponent for his next walk thereafter. 
No. 13 Movsar Evloev (15-0) and No. 11 Bryce Mitchell (14-0)
Another set of rising stars in their twenties who are undefeated and rousing a rabble in the 145 lbs division? Take your pick between Evloev and Mitchell. It felt unjust to include one of these two without the other, as they both display such potential in this division. 
In Evloev is another decision-victory-machine. Movsar has won all five of his UFC appearances via the divine grace of the judges, and has a big challenge in Dan Ige (15-5) waiting for him this summer. Evloev is methodical in his striking, and shows up big on the scorecards with takedowns. In his most recent victory over Hakeem Dawodu (13-2-1), Movsar scored nine takedowns en route to a unanimous victory.
If Evloev is like Allen in his victories being via decision, Mitchell is like Topuria in that he chases exciting finishes and has a base in jiu-jitsu … but multiply that by 10. Mitchell is one of the most exciting fighters to watch at 145, because he is so crafty on the mat. 
He recycled black belt Charles Rosa (14-7) on the ground at UFC 249, and is one of two fighters to pull off the mystical twister submission in the Octagon. Mitchell will take on UFC mantlepiece Edson Barboza (22-10) on the next pay-per-view, UFC 272. Barboza is no slouch on the ground either, but he will try to keep it standing and batter Mitchell with kicks. If it reaches the ground however, Edson better protect his neck and limbs.  
The featherweight division is one of the UFC's finest. Myriad talent is always threatening for the title, and the likes of Allen, Topuria, Evloev and Mitchell are likely to reach that upper echelon soon. 
As always, follow along with The Red Corner on Twitter and tell us who you think may be next up at 145.