As winter comes to an end and spring begins to bloom into appearance, the time to travel in great weather is approaching. Massachusetts is full of opportunities to make memories and the chance to take a day trip is right at the tip of your fingers. As a college student who doesn't have the luxury of spending a full week away from school, here are four different day trip options close to Boston University that you will want to check out.
Do you like ice cream, a wide variety of outside activities or live music? If so, this is the place for you.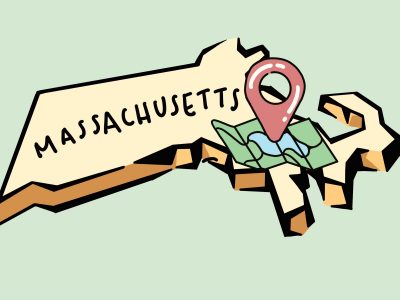 Kimball Farm, about a 34-minute drive from campus, offers mini golf, a driving range, bumper boats, batting cages, a zipline, an arcade, bumper cars and more. There is also a country store and cafe with over 50 flavors of homemade ice cream to choose from, and a grill.
There is no admission fee, but individual activity tickets are sold on-site. It will soon reopen for the summer season, and it's a great way to make memories with your friends.
Spend the day with New England butterflies and tropical species from all over the world at The Butterfly Place in Westford, Massachusetts. For just $14, you can see butterflies as you walk along a path.
With spring approaching, this is the perfect opportunity to get you in the spirit. When you finish taking photos of the butterflies, you can visit the nearby Rota Spring Farms which sells delicious homemade ice cream — made with the freshest milk, cream and highest-quality ingredients. This oasis for New Englanders is waiting for you!
This 251-acre park and conservation area is the place to go hiking, biking and horseback riding. Composed of four coastal hills made from glaciers, World's End is owned and managed by The Trustees of Reservations, who do a great job of preserving the beauty of this national recreation area.
With stunning views of the Boston skyline, this is the place to enjoy the great outdoors. You can also visit the Weir River Farm Market or the Polly Thayer Starr exhibition
Winter is not quite over, and this is a great option for ski lovers to enjoy one last ski or snowboard day before the warm weather comes in. With 60-acres of land, 16 trails and four lifts, this is a gorgeous place to enjoy your choice of snow day adventures. At this location, you can go night skiing or grab a bite to eat at the cafeteria. An all-day weekend pass is $58 and it is definitely worth the visit. It is only a 20-minute drive from BU and it's an amazing way to create those last winter memories before it's too late.