Spring has arrived and beautifully colored flowers are in full bloom all around Boston.
You might have visited the famous Boston Public Garden that is lined with stunning flower beds, but have you explored The James P. Kelleher Rose Garden or even the Charles River Esplanade — right in BU's backyard? What about the Hidden Gardens of Beacon Hill or the Fenway Victory Gardens? Take an adventure to one or more of the locations listed below to enjoy the spectacular floral arrangements in Boston this spring!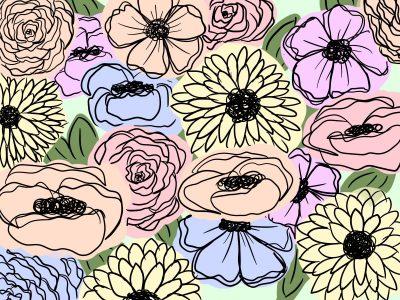 The James P. Kelleher Rose Garden
Since 1931, this outdoor garden has featured over 1,500 roses each year. It is currently open from 7 a.m. to 5 p.m. each day. Located in the Back Bay Fens, this english-style garden includes multi-colored rose bushes, statues, a fountain and more. This scenic estuary is a must visit!
This public park, also located in the Back Bay Fens, is a 7.5 acre garden filled with produce and flowers. Established in 1942, this plot of land has lots of historical significance dating back to WWII. Tended by over 500 local Boston gardeners, this floral garden is perfect for flower viewing.
Cherry blossoms have bloomed and are currently bordering the Charles River. You don't have to visit Washington D.C. or Japan to be enchanted by cherry blossoms. BU students, all you have to do is cross the bridge by BU Beach and you will be on the Esplanade where these billowy pink and white trees line the river. Make your way onto the Esplanade and see spring blossom right before your eyes.
The Rose Kennedy Greenway is a public park in the heart of Boston that is full of various types of flowers including daffodils, tulips, peonies and more. The rich diversity of trees, plants and flowers will be sure to amaze you as the area is filled with color and wonderful fragrances.
Add this arboretum to your springtime bloom visits and witness the stunning nature this place has to offer. Since 1872, this free public park is open daily for visitors to enjoy the trees, flowers and other natural scenery. You will be able to find cherry, lilac, azalea, rhododendron and many other types of flowers at this arboretum.
Boston's Back Bay
As you walk the neighborhoods of Boston's Back Bay, you will be able to catch sight of the blooming magnolia trees. Along Commonwealth Ave., Marlborough St., Beacon St., and others, the dazzling flowers range from magenta to white. Not only are there magnolia trees, but there are collections of rhododendrons, peonies and roses that adds a radiant touch to the Victorian brownstones. A walk through these neighborhoods will not be a disappointment as you will be able to observe the springtime flowers of Boston.
The Hidden Gardens on Beacon Hill
While this is the end of the school year, and tours do not start until May 19, 2022, if you are staying in Boston over the summer, this is a location you have to check out. These annual tours are a long tradition of urban gardening. Nine Beacon Hill houses open their doors and let the tours enjoy their hidden gardens. In-person, and for the 93rd year, there will be nine gardens showcased, including four that have never been shown before. Make sure to check out this amazing, unique tour that is offered to the public this spring!
Enjoy your spring and get outside. The weather is lovely. It's the perfect time to appreciate the beautiful nature of Boston and experience new adventures. I hope you take my recommendations and have a great time!