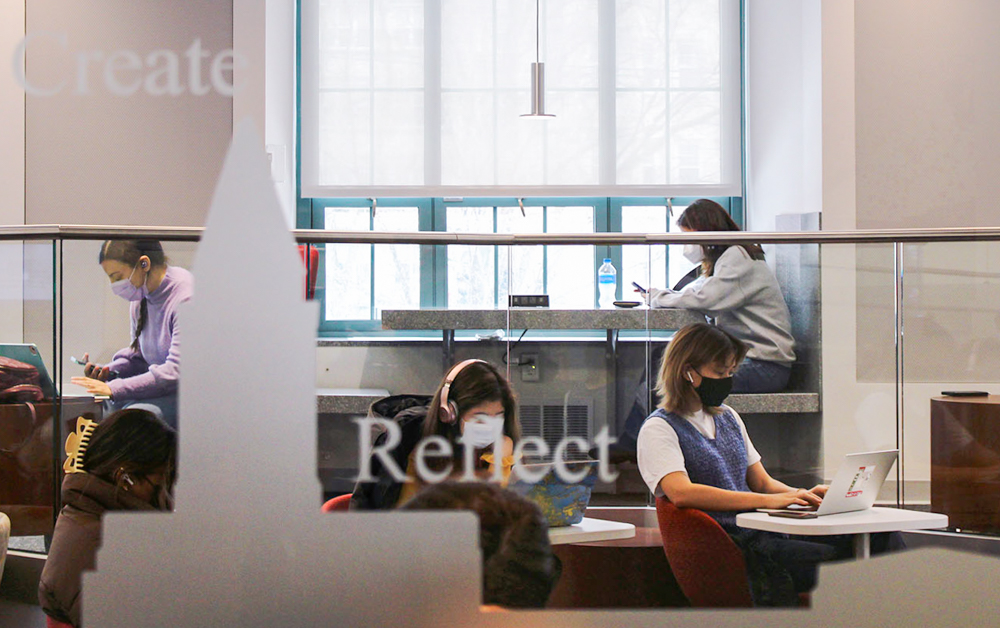 Every student at Boston University needs a designated study area that works best for them. With a large campus, there seem to be hidden gems everywhere that have yet to be discovered by the majority of the student body. Last year, I took it upon myself to find a study area that I worked the best in and was comfortable in. Here are my favorite
Rooms in Student Village II (Stuvi-2) 
Located at 33 Harry Agganis Way, StuVi-2 offers two different types of study rooms. 
The first is located on the 26th floor and provides space for collaborative study. Groups and friends can meet here, all while enjoying 360° views of Boston from the top floor of the dorm. 
The second study area that Stuvi-2 has to offer is the silent study room on the second floor. With separated rooms in the space for collaborative study, the central area is meant for the inevitable late-night cram sessions for those in need of total quiet while they're studying. 
575 Commonwealth Avenue study floor 
Also known as HoJo, the top floor offers a study lounge with panoramic views of the Charles River and Commonwealth Avenue on the other side. Located on East Campus, it's conveniently located close to Marciano Commons for those hungry study breaks. Also next to Questrom School of Business, it's perfect for a change in scenery for the business majors who need a study spot. 
Yawkey Center for Student Services Private Study Rooms
Close in proximity to HoJo, Yawkey offers the potential for students to book a silent study room for up to two hours. To book the rooms, students must reserve the spaces in person on the fifth floor by handing their Terrier Cards to the reception desk in exchange for the room key. These study spaces are available to students Monday through Friday. 
Boston University's School of Law Cafe
This area seems to be a little less crowded than the George Sherman Union most days, and with comfortable seating and stations to charge electronics, it's perfect for those who need to study, but left their chargers at home. The space also has ample sunlight from the large windows and a view of the Charles River if you can snag a seat to the side of the Cafe. 
The "Think Tank" in the CAS building
Located in the College of Arts and Sciences, the room offers seats for more than 130 students with two levels of seating. The area holds a conference room, "huddle rooms," whiteboards and flatscreens that connect to computers to practice presentations for the different types of studiers. 
Boston University does an excellent job at accommodating the different types of studiers, and offers a wide range of multipurpose rooms and study lounges so that students can work while feeling comfortable in the designated space. Try them all! Whether you are someone who needs absolute silence, or you study best with friends, BU has a study spot for everyone.