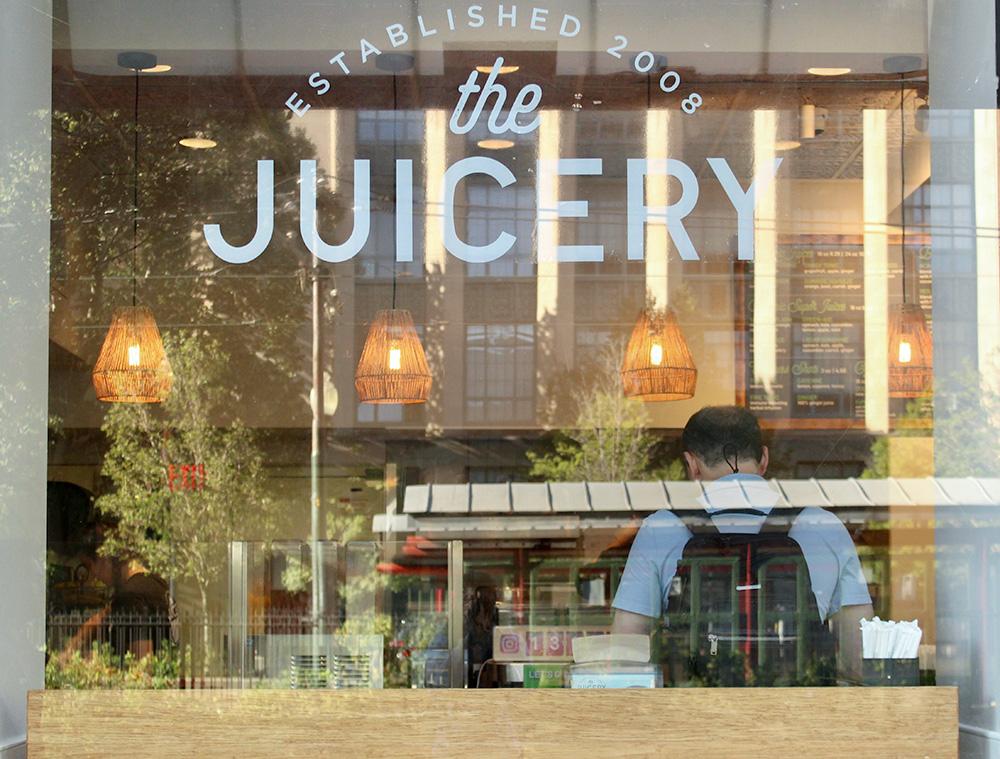 When I heard about the new juice store opening up in Warren Towers, I just knew I had to try it.
I've been a fan of smoothies and acai bowls since high school, and to find a good acai bowl in Boston, I've always had to order delivery or take the T. But now, it's right on campus.
I tried one of their six acai bowl options — named "Acai Bowl" — which had blended acai with banana and granola. It was exactly what I wanted.
The bowl was $11.75, which, from my experience, is a few dollars cheaper than other stores.
The first thing I noticed about the acai bowl was its large size. I was getting so many ingredients for a relatively cheap price. There was also coconut, peanut butter, cacao nibs and lots of granola. I remember having to pay for extra granola at other places, and The Juicery gives just as much, but without extra charge.
The acai bowl had already caught my attention with its size, but its flavor was what made me fall in love at first scoop. The cold, yet refreshing blend of fruits and other flavors was incredible. The bananas were chewy and I could tell they were freshly cut, as advertised. It was almost like I was back in high school, at my local smoothie shop.
I also liked how the peanut butter didn't lump up into a big chunk. It had this rich, creamy texture — a rarity for most acai bowls. Because it was so soft, the peanut butter mixed well with the acai and the rest of the ingredients.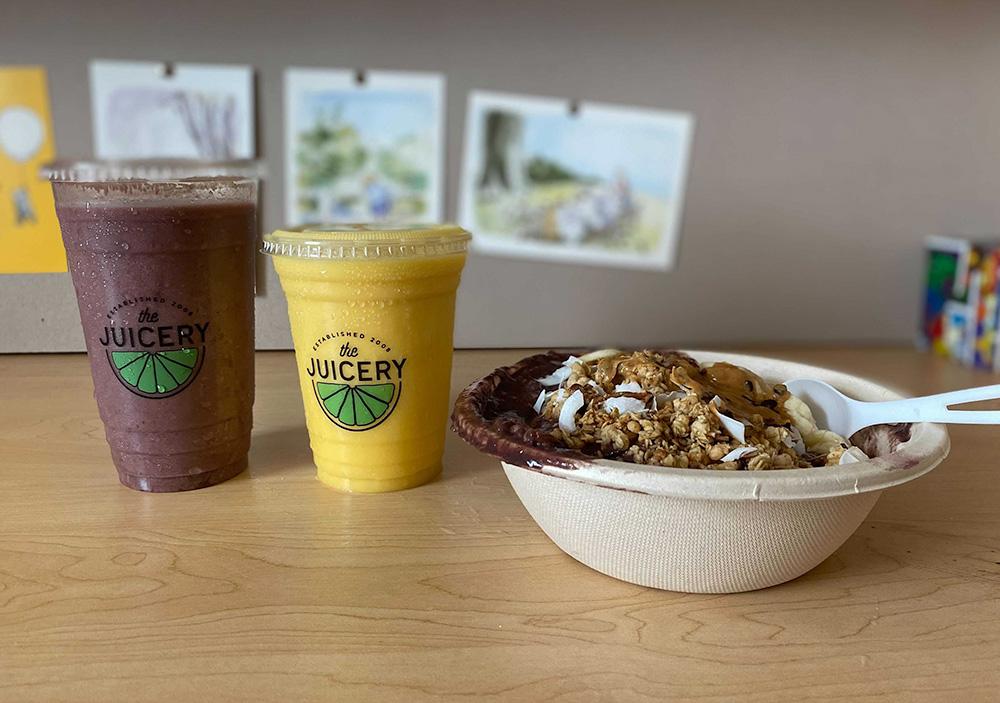 Aside from the acai bowl, I also tried two of their smoothies. The first one was called "Kali Mango," which was a mango smoothie with yogurt, coconut, honey, orange juice and almond milk.
Even without tasting the smoothie, I appreciated that they used almond milk instead of whole milk. As someone who is lactose intolerant, seeing a milk substitute as the default option in a smoothie was definitely a plus.
As for the taste, the mango smoothie tasted pretty familiar. One thing that was unique, however, was that I could taste all the ingredients. The mango came first, then some yogurt, and finally, the orange juice. Seeing how some other smoothie places lack flavor, being able to taste almost every single ingredient was a pleasant surprise.
The smoothie that caught me off guard, though, was the second one I tried: the "Acai Energy." It's one of their specialty smoothies, and after an employee recommended it, I decided to give it a try. I had expected this smoothie to be similar to the acai bowl I had just tried because they shared the same base, but as soon as I took that first sip, I knew it was different.
The "Acai Energy" is made with acai, strawberry, banana, apple juice and almond milk. Maybe it was the strawberry or the apple juice, but the smoothie had its own unique taste, apart from their signature acai bowl. It was basically a strawberry banana smoothie, but with much more flavor.
Both smoothies deserve a solid 9/10 for their soft-blended, rich taste. It would be a nice, healthy breakfast or a snack to-go. The acai bowl, however, gets 10/10 from me. Its large size, decent prizing and the fresh-cut banana with granola makes the simple, yet perfect acai bowl. I recommend everyone to try the acai bowl or smoothie of their choice at The Juicery.