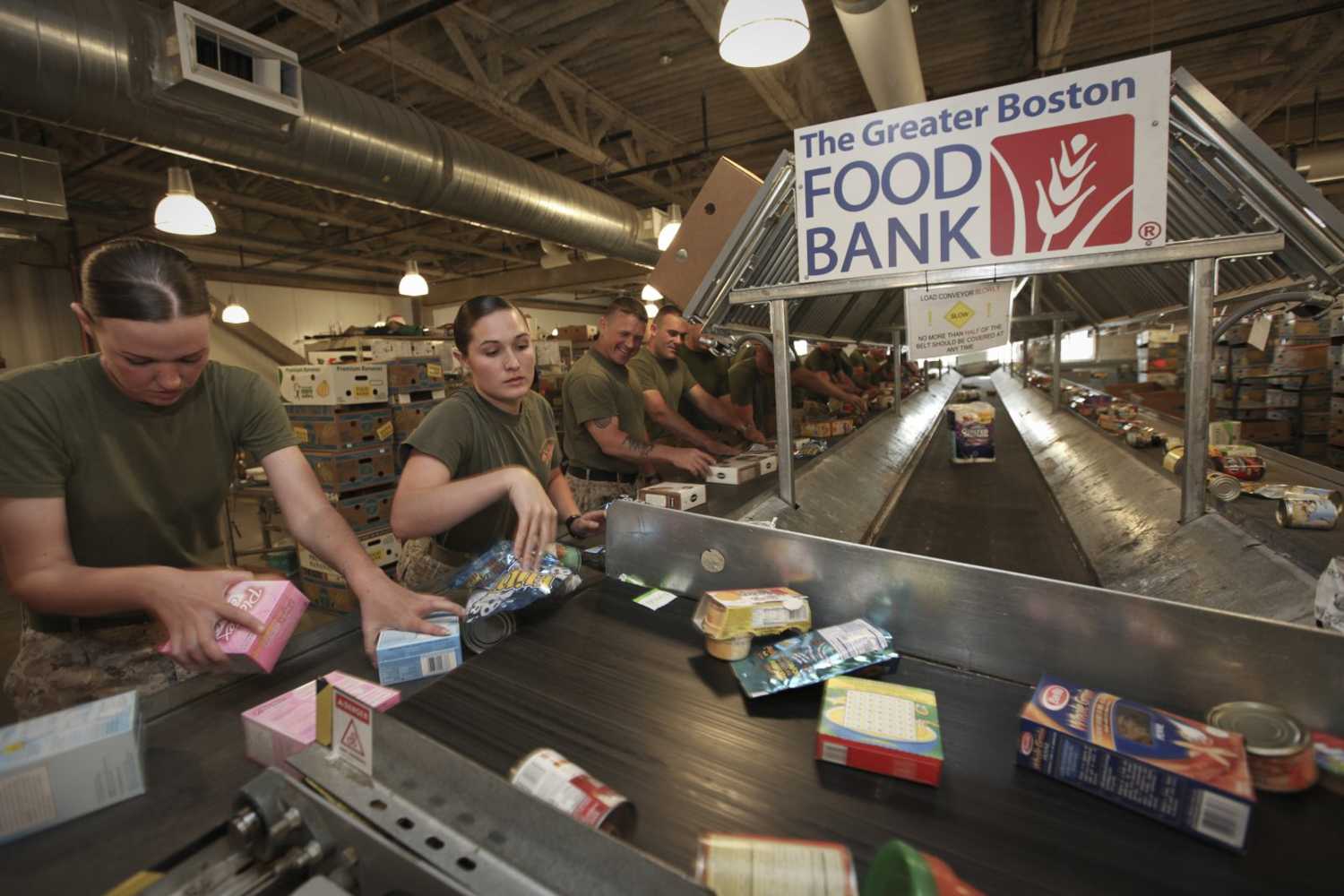 Amid growing concerns about living expenses, declining incomes and inflation, Boston residents are experiencing increased food prices, insecurity and inaccessibility.
Approximately 1.8 million Massachusetts residents, 32% of the state's population, struggled with food insecurity in 2021, according to a survey conducted by the Greater Boston Food Bank.
Nick Owen, program director of food insecurity at Action for Boston Community Development, said increasing unemployment and rising costs of goods has led to more food insecurity in Massachusetts.
"Currently, the rising costs of everything that's essential (like) utilities, fuel, food, has really put many people in a difficult situation of deciding where their limited money is going," Owen said. "(This has) been impacting those who are lower income as well as BIPOC or people of color, especially in residential neighborhoods like Dorchester, Roxbury, Mattapan."
The amount of people utilizing ABCD's food pantries across Boston has increased since the COVID-19 pandemic, said Josh Young, director of field operations and legislative affairs at ABCD. Young noted that food insecurity has "dramatically" affected lower income residents and also begun to impact middle class people in Boston.
"Some folks who were in a middle class category who, for whatever reason, lost their income or they lost their housing or they just have been dramatically affected by rising food prices, they've come into our food pantries for the first time," Young said. 
Hae-In Kim, deputy director of planning and development at the Office of Food Justice in Boston, said neighborhoods in Boston experience different rates of food insecurity due to economic and social disparities.
"Food insecurity mostly impacts communities of color and low-income communities," Kim said. "Racism has impacted who has access to land (and) who has access to grocery stores."
Food insecurity has most heavily impacted Black, Latinx and LGBTQ+ communities in Massachusetts, with all three groups reporting more than 50% of people experienced food insecurity in 2021, according to the GBFB survey.
Erin McAleer, CEO of Project Bread, a Massachusetts organization that aims to aid food-insecure individuals, wrote in an email statement the Supplemental Nutrition Assistance Program provides 10 times the amount of food than food banks and is offered in over 5,000 retail establishments in Massachusetts. 
Many individuals who are eligible for SNAP, however, do not enroll in the program due to language barriers in the application process or concerns of being judged for using SNAP, according to McAleer. Project Bread found 659,340 SNAP-eligible Massachusetts residents did not enroll in the program.
"Food insecurity does not exist in a vacuum and … racist structures and policies can cause barriers to SNAP participation," McAleer wrote.
McAleer explained Project Bread recently partnered with the City of Boston to implement education, training and research initiatives that help address food insecurity.
"The City of Boston's response to food insecurity across government, community and the private sector has been incredible," McAleer wrote. "It's clear Bostonians are committed to lifting one another up."
Grace McEnery, outreach and development manager at Haley House, a food pantry and soup kitchen in Boston's South End, wrote in an email statement food justice is the convergence of many different social issues including health, community, culture, the environment and resource distribution.
"What makes this system unjust is that, to my understanding, we don't necessarily have an issue of a shortage of food, but an inability to properly distribute resources equitably," McEnery wrote.
Haley House receives most of its food from grocery stores that would otherwise dispose of it, according to McEnery.
"Most of the food that we serve in our soup kitchen and distribute in our food pantry is food rescued from stores like Whole Foods and Trader Joe's and brought to Haley House by a food rescue organization," she said. "All of the food is high quality, not expired and would otherwise become waste from these stores."
Owen at ABCD said the City of Boston has been connecting various food justice and advocacy groups together in the fight against food insecurity.
McEnery at Haley House wrote it will take many different groups of people to address food injustice in Boston.
"Continued investment and common desired outcomes from all of these stakeholders will hopefully move us towards a more just society," McEnery wrote.