Happy fall, Bostonians! In my opinion, this is the best time of the year. The trees dress up in their fiery pizzazz, pleasing days elegantly fall onto us like the leaves in the Common and the only thing crisper on the tongue than a pumpkin spice latte is the crisp, autumn air.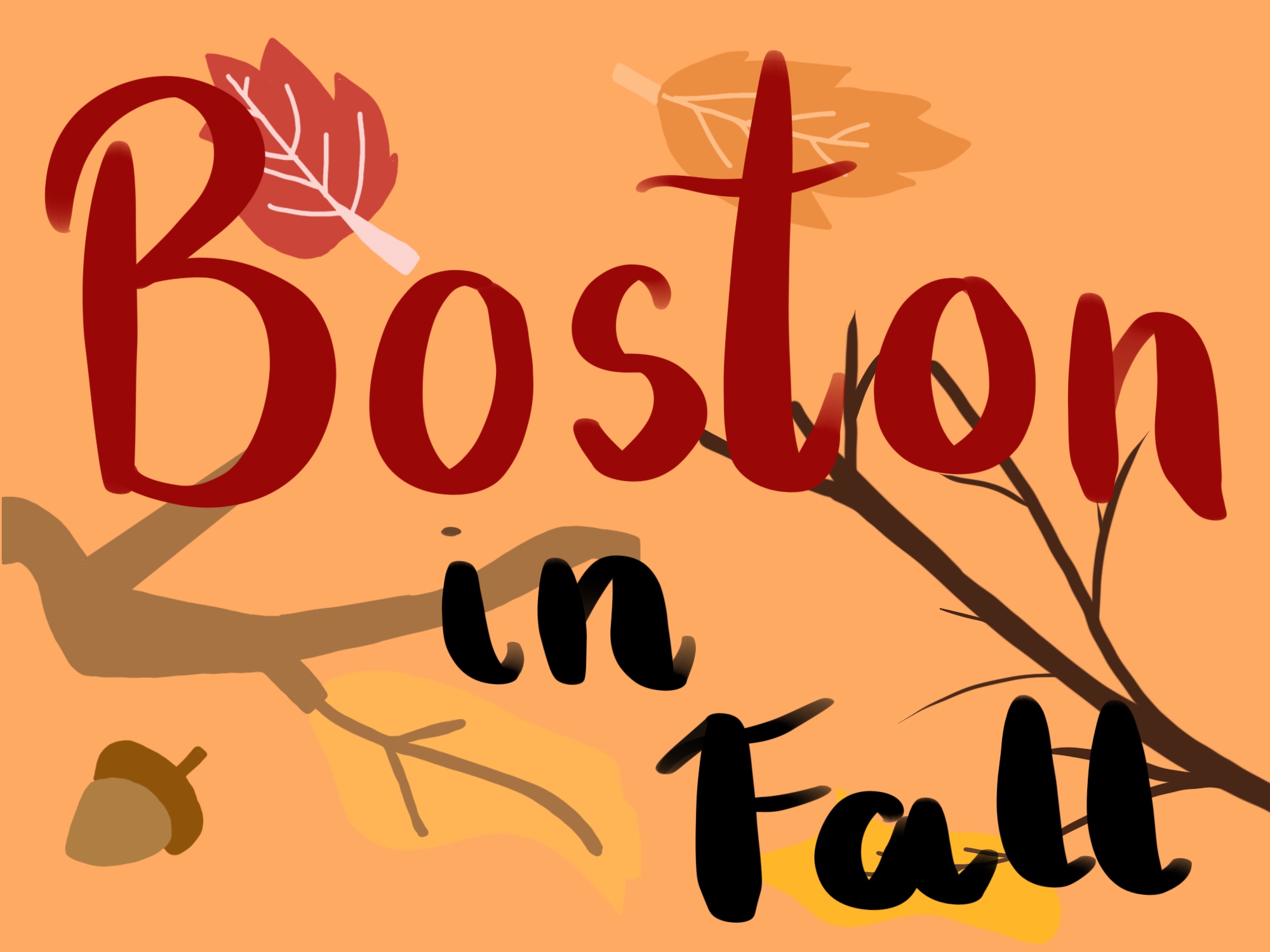 So, you may be thinking, "Andrew, there are just so many things to do in Boston and there's no way I can get to them all." 
Well, you came to the right place. Over the next three weeks, I am putting together the Ultimate Fall Bucket List — filled with ten activities you can devote to a little bit of your weekend afternoons. 
Without further ado, let's release the first three!
Boston Public Market
The first stop on our bucket list is the Boston Public Market in the Government Center area. Located between Faneuil Hall and the North End, the Boston Public Market gives you quite the organic take on Boston. 
Similar to the Quincy Market in Faneuil Hall, the Boston Public Market is filled with vendors selling fall foods. The Popover Lady is selling pastries such as cinnamon sugar waffles with maple syrup. George Howell Coffee is selling its signature pumpkin spice latte. Red Apple Farm — a fourth-generation family farm — is selling their signature apple cider donuts. You can even occasionally see these miniature donuts being made in house!
Including all these tasty fall options, the Boston Public Market is filling their fall with events every day.
Every Sunday this October from 11a.m. to 2 p.m., there will be live music on the patio. Every Thursday this October from 11 a.m. to 6 p.m., a farmers market will be set up in Dewey Square. Finally, on Friday, Oct. 14, you can sample caramel apples from Red Apple Farm paired with George Howell coffee.
Day Trip to Salem
One of Boston's staples is history. Before the American Revolution made Boston Massachusetts' most famous city, the Salem witch trials of the 1690s made Massachusetts infamous.
Take the Commuter Rail up from North Station to Salem and enjoy Salem Witch Hunt Film and tours. Broom making, bookbinding, tarot readings, live music, Salem's gorgeous woods, nightmare galleries, spell casting and a candlelit walking tour are all part of the Salem experience. If that is too much in a day for you, I highly recommend the Salem Witch Museum for newcomers which is uniquely three-dimensional. Or simply just bask in the haunting, historical aesthetic of the town.
Beacon Hill Halloween at Golden Hour
Our last stop for the week delves back into the city of Boston with the charming neighborhood of Beacon Hill. The area may be bustling with politicians and leaning more towards the expensive side, but this all culminates to make this part of the city more exquisite. Get off the Green Line at Arlington, Boylston or Park Street, stroll across the Public Garden and Boston Common and you'll find yourself in one of Boston's cornerstones.
The best part of Beacon Hill is easy. Simply walk around! As Halloween approaches, Beacon Hill is famous for getting into the spooky spirit, all culminating in their "Beacon Hill with a BOO!" Halloween celebration on Oct. 31. 
Beacon Hill will be the most laid-back option on this list. It fits a quieter, "go with the flow" vibe. This is a great place, especially for a fall photoshoot with friends or natural photography with just you and your camera. Find a sunny and mid-fifty-degree day where the light casts an amber glow off the bricks, throw on a flannel and hit the town!  
That's all for this edition. Stay tuned for the second part of this three-part series where I release three more activities. Have a fun-filled fall week!