With all the talk about Evan Peters's role in "Monster: The Jeffrey Dahmer Story," let's remind ourselves about his most popular — and dare I say best — parts in the anthology thriller television series "American Horror Story."
This series is the definition of camp with gore and ill-timed fornication scenes. Popular actors and actresses including Jessica Lange, Emma Roberts, Lily Rabe and Sarah Paulson make recurring appearances in each season, which is a miniseries in each installment. Some seasons crossover and some actors play their previous characters. Sarah Paulson, for example, returned in "Apocalypse" as Wilhemina Venable and her earlier roles as Billie Dean Howard and Cordelia Goode.
This summer, I was roped into watching an ungodly amount of AHS. It's addicting, fast-paced and unpredictable. Now that I've watched dozens of hours of the show, I think I have a comprehensive opinion of the top three best seasons.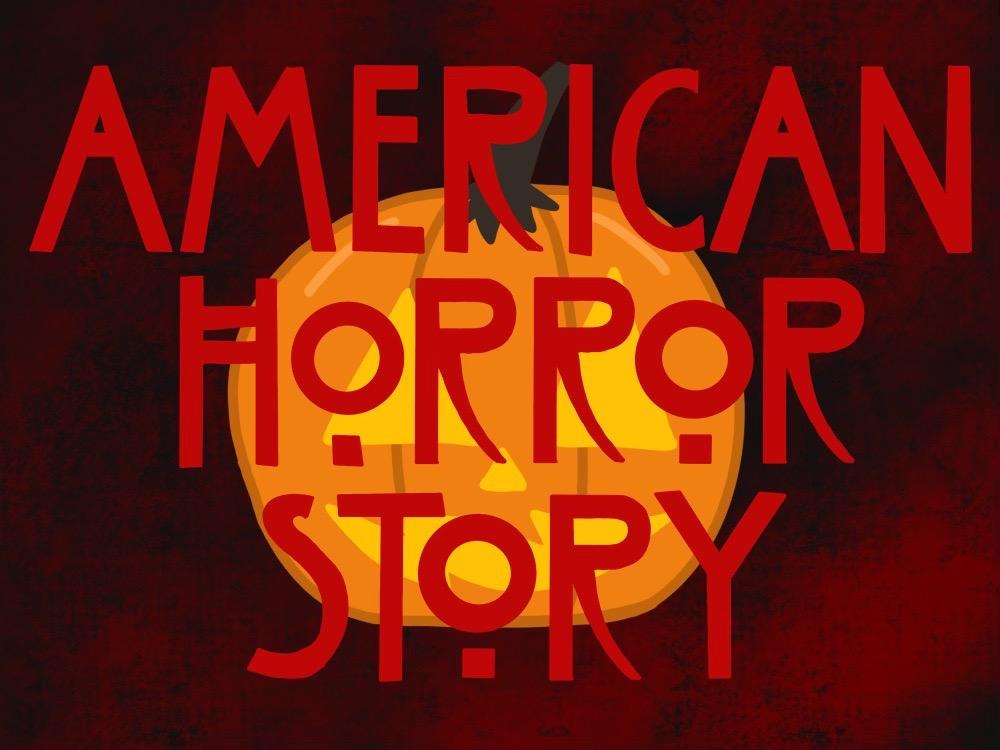 1. "Apocalypse"
In my opinion, "Apocalypse" is the weirdest and craziest season out of them all. I don't want to give any spoiler alerts, but expect to be on the edge of your bed every episode.
The transition between present-day Los Angeles and a bunker underground in a nuclear American West makes the environment that much more dire. I adore dystopian storylines involving a social hierarchy and limited resources, so this was right up my alley.
Cody Fern was an exceptional addition to the season. I loved his arc in the season, especially in the latter half where he interacts with the witches from "Coven." In addition, the cinematography was brilliantly ominous. Plus, there are many humorous lines — which may be unintentional.
Overall, this season is my favorite, hands down.
2. "Hotel"
For a similar reason, "Hotel" is quirky. This season features Lady Gaga as Elizabeth, an enigmatic and alluring member of the permanent hotel community. In addition, Evan Peters plays James March — the charismatic designer of Hotel Cortez. In my opinion, this was his best role in the series.
I was captivated by the storyline of John Lowe — a homicide detective and father of two — whose case leads him to the hotel. This season is picturesque and visually stimulating. It's a strong contender to "Apocalypse," but it was a little slow at times.
3. "Coven"
This season is probably the quintessential season of the show. There are so many cameos after this season including the witches. My favorite witch is Queenie, a witch who has the power of voodoo.
The themes of womanhood, female connection and the references to American slavery tie together so seamlessly, making this season stand apart from the other pure thriller installments. The side plot with Marie Laveau, the voodoo queen of New Orleans, and racist socialite Madame Delphine LaLaurie was as captivating as the witches' rise to power.
I would say the only qualm I had with this season was the awkward sex scene at the beginning, which becomes a characteristic associated with AHS. Plus, the love triangle involving witches Zoe Benson, Madison Montgomery and fraternity member Kyle Spencer is far-left field and deathly boring.
Honorable Mention: "Murder House"
"Murder House" is the first season of AHS, and the first season I watched. It sets the tone for the rest of the series. I was huddled up with my cousin in bed, binging the season through 3 a.m. It was the perfect mix of scary, mystery and fun.
It mimics an older style of horror movies with a haunted house trope. The characters are so distinct and have redemption arcs, even as some of them commit heinous crimes. Jessica Lange as Constance Langdon earned five stars in my book for her amazing, heart-wrenching performance.
The worst part about this season is the triggering graphic and sexual assault scenes. I know that horror encompasses these themes, but I think it was a distasteful decision that was purely for the shock factor.
Other than that, it is a must-watch, as it is the foundation of the show as a whole.
It should be mentioned that I did watch every single season of AHS, so some people may be mad about "Asylum" or "Cult" not being a part of my list. I guess that means you should see it for yourself. Of course, I'm making sure I watch every single season in my free time before the 11th season, "NYC," comes out this Wednesday.