Although "Allegiance to Winds and Waters" was published in March 2022, Anne Winkler-Morey's adventure started about 12 years ago when she got laid off as an adjunct professor at University of Minnesota during the 2008 recession. The recession didn't only cost Winkler-Morey her job but also trapped her in a state of depression.
"That's the other side of depression, sometimes it can immobilize you but then also it can make you be like … 'I have nothing to lose' kind of feeling," she said.
The writer realized she was not the only one who felt the need for a change when she read a study about the skewed ideology of economic and political distribution in the United States.
"We [as a country] have these huge disagreements, ideological disagreements, but here we found that 92% of Americans across….the political divide… across racial divides want a much more egalitarian society," Winkler-Morey said.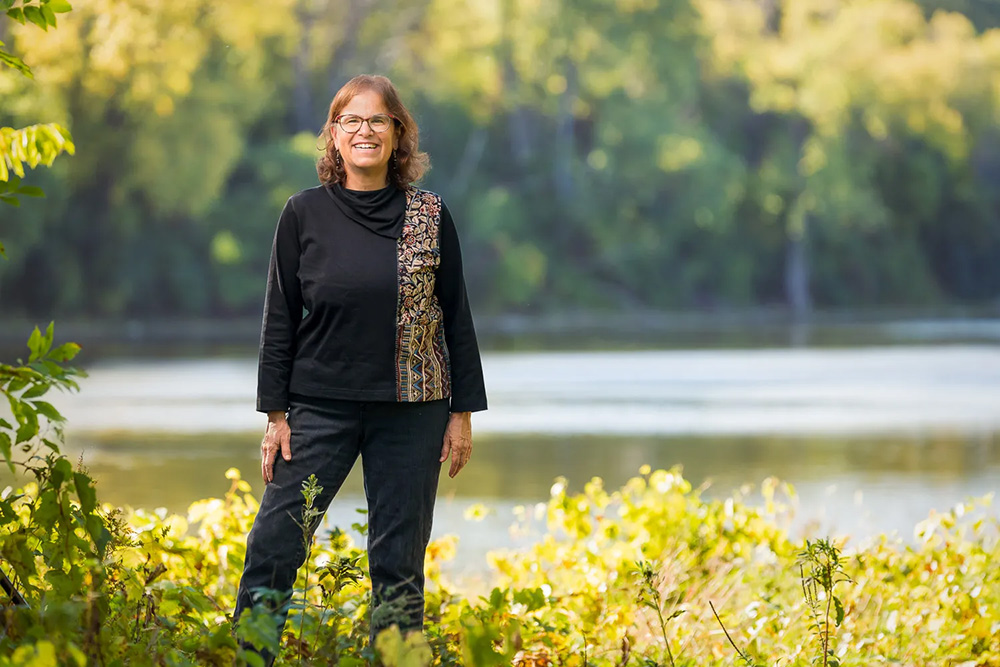 In desperate need of a change and with two loaded bikes, Winkler-Morey and her husband started their biking trip from their hometown in Minneapolis.
14 months, 14,000 miles — 12,000 miles on bike and 2,000 miles with other transportation — and conversations with strangers they met along their adventures, "Allegiance to Winds and Waters" documents the stories of the trip.
Winkler-Morey had two ways to get strangers to talk to her — the "magic" of loaded bikes and conversations starting with 'I got laid off.'
"A lot of the interactions were very serendipity," Winkler-Morey said. "I would get [the stories] within five or ten minutes or even less during our interactions, so that's what the book is. It's about me, but it is also about the people that I meet."
As cyclists, Winkler-Morey and her husband tried to utilize the public space in the places they cycled.
"We are aware of whether a community invested in [public infrastructure] because we use every single one of them," she said.
Winkler-Morey said it took her 10 years to finish the book because her original script included twice as much of the stories as the current version.
After returning home to Minneapolis, Winkler-Morey — who lives 10 blocks away from the site where George Floyd was murdered — began to wonder how much she really knew about the place she had called home for 30 years.
Winkler-Morey started The Minneapolis Interview Project in 2016 while she was still writing "Allegiance to Winds and Waters." Her goal is to document 100 people — she has 90 so far — living in Minneapolis and their personal stories as they are affected by the economical and political changes of the region.
"It's just people who have at some time lived or worked in the city," Winkler-Morey said. "In terms of social justice, their story — they don't have to be activists — reflects on the many struggles for social justice in this city."
She talked about how her involvement in the project is "invisible" to those on the outside.
"People who are using and enjoying the project may know nothing about me at all," Winkler-Morey said.
The project itself is being used in classes and listed as social justice resources for the city of Minneapolis. Some of the people included in the project have died and the interviews were used as obituary materials.
"Both my book, and the bicycle trip and the Minneapolis Interview Project, on a personal level, is to gain that feeling of the ability to give and to love," Winkler-Morey said. "I know that in order to do that I do need to feel a greater sense of safety, and a greater sense of 'I belong, right here.'"