First time going home seems like an oxymoron. Home should be the base of your life. 
All through high school, I was the "anywhere-but-here" girl.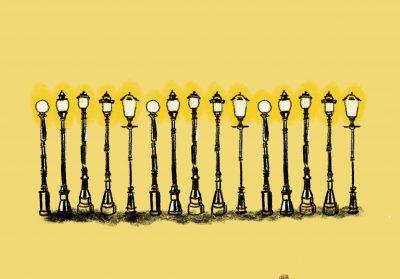 I fell in love with the East Coast when I visited for the first time during my sophomore year of high school, and instantly knew that I had been living on the wrong coast. The city filled me with energy. It gave me a reason to walk miles and miles every day. Every single day posed new excitement. 
As life unraveled, the dream to live in New York City became the dream to live in Boston. Boston felt like everything New York City was — certainly a controversial statement amongst real East-Coasters. 
It was never an issue of hating my suburban hometown in California. My city is beautiful. I live right by the ocean, and I manage to keep a natural tan all year round. To some, my urge to leave probably seems more spoiled than anything else. But for me, the calm of California was unmotivating. Staying in town an extra year after high school made it even more unbearable. 
My main focus growing up was to get into a good school. Or, more importantly, to get into a good school on the East Coast. So, being forced to stay at home and attend college ten minutes away from home felt stifling. 
I shockingly managed to make it to the East Coast three months ago. I just thought I wouldn't miss anything my first semester away. 
Now, I'm sitting here typing this very article from the comfort of my dorm on Thanksgiving eve, wishing nothing more but to be by my family's side back in sunny California. 
Don't get me wrong, Boston has exceeded every expectation I've held since those first 24 hours I spent here. Boston brought back the light in my eyes and reintroduced my characteristic fire. It made my smile wider. 
Yet, there's something about going back to the beach where my dearest friends and I had countless splash fights and bonfires, hugging my parents, driving through familiar streets and laughing with old friends that has felt extremely appealing the past few days. 
It almost feels like my inability to go home for Thanksgiving has made the idea of going home even more desirable. All I can think about is how, in a few weeks, I'll get to sleep in my old bed, hug my friends and family and feel a complete weight of life off my shoulder in the calm that I ran far away from. Missing home isn't uncommon for first timers, especially not for college students reliving it for the tenth or twentieth time. 
I've learned that no matter what happens, the place that shaped me and the people who held my hand through it all will always hold a special place in my heart. They will always have that sentiment of the comforting connotation the word home has always had. I cannot wait to experience going home for the first time. 
Whether you get a chance to go home for the holidays, or spend it here, I wish you the best holiday season. Remember that even if you cannot be physically close, those you love will always be in your heart. 
Happy holidays, everyone.