Cady Ghandour, a junior in the College of Communication, drew inspiration from her Lebanese grandmother to launch an ethical loungewear company last Friday. The brand, called joujete after her grandmother's nickname, revolves around a humanitarian mission and one trademark product — 100% cotton, all-gender shorts.
With all materials, down to the tags, sourced from and manufactured by small businesses in Lebanon, and a portion of profits being donated to a fund to educate children in Lebanon, Ghandour said joujete was "built with giving back in mind."
"There are people who are really benefiting from the orders of joujete," Ghandour said. "I really do hope that by spreading the name of joujete, I can raise awareness for Lebanon too, because it's not something that the mainstream media talks about."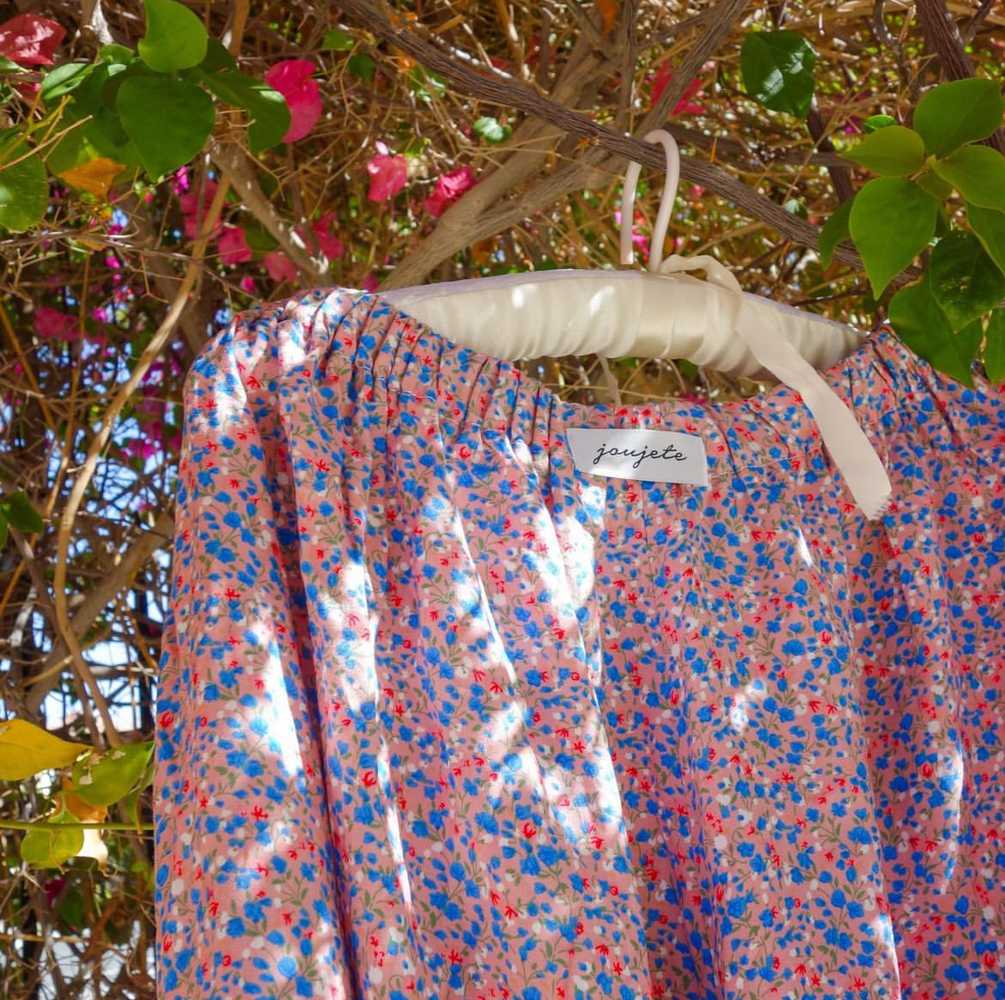 While joujete is new, its product is not. Ghandour said her grandmother has been making these type of shorts for her family "out of love" for over 30 years.
The explosion in Beirut two years ago was a "turning point," Ghandour said. Her mother suggested she turn the tradition into a company to support the economy in Lebanon, which is experiencing high inflation.
"We love them, and all of our friends loved them," she said. "We knew there was potential for the product."
Ghandour said she sources her fabric from a small fabric store in Lebanon that employs people in need. The shorts are manufactured at a small factory that employs refugees and other Lebanese workers where employees are paid fair wages.
"We try to make sure we're as ethical as possible, and we're helping out as much as we can," Ghandour said.
Sofia Butler, a junior in the Wheelock College of Education and Human Development and close friend of Ghandour's, said the shorts are "beautiful" and she is "excited to get a pair."
"Cady is a fierce force of life and energy, and she's so committed to doing something that aligns with her values and something that is morally sound," Butler said.
Butler said that while many people Ghandour's age start businesses because it "looks good on a resume," joujete is Ghandour's "baby."
"(joujete) is something she's created and given birth to, and it has so much soul in it and deep meaning because of that," Butler said.
Mission aside, Ghandour said the shorts are versatile, comfortable, breathable and enjoyable for everyone.
"People like feeling included," Ghandour said. "They like that they can see themselves wearing this, and that was really important to me, making joujete, is that it's for everyone."
Ghandour said joujete is "bridging the gap" between affordable, low-quality loungewear and pricey, high-quality alternatives. The shorts are $30.
The shorts come in a variety of designs, which Ghandour said are influenced by the seasons and the people around her. Her current collection is a mix of neutral tones and "really bright fun colors," she said.
"With the fall and the winter coming up, I really like to keep the positive energy and I think colors play a big role in that in our clothing," Ghandour said.
Natalia Miller, a junior in the College of Arts and Sciences, said she modeled the shorts for joujete's website and Instagram and plans to give a few pairs as Christmas gifts.
"I think the style of it, the look of it, gives (joujete) a lot of potential," Miller said.
Ghandour said she hopes the growth of joujete will make an impact both in Lebanon and the United States, proving there is a way to make creative, affordable and high-quality fashion that does not harm the environment.
Ghandour also said she tries to keep her grandmother as "involved as possible."
"It's something really beautiful to give her hope, because times are tough right now in Lebanon," Ghandour said, "and the more we're going (to do), the happier she's going to get."