ByDesign, the first achievement-focused social network that helps students plan their lives and achieve goals, was launched at Boston University on Tuesday.
Arthur Emma, the CEO and co-founder of ByDesign, is a 2011 alum and described the platform as a bridge between planning and community, helping students connect, collaborate and achieve goals. Emma said that students at BU "feel very disconnected from campus."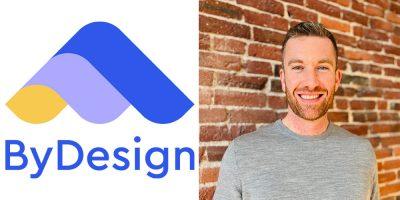 "The answer to achieving your goals and philosophically a happy life is being able to plan your time effectively, have a community of accountability and support," he said. "When you bring planning and community together, magic really happens."
ByDesign asks student users who sign up to input basic information such as school, major and current courses, in order to automatically generate materials for courses and group chats for specific classes. Emma said that ByDesign can organize deadlines from Blackboard and uploaded syllabi.
"All your homework assignments will actually show up on your calendar," Emma said, "but you're also able to turn them into tasks."
The platform is a combination of Google Calendar, Linkedin and Facebook, as it features a calendar with a to-do list, profile for networking and an activity feed. Emma said their habits and goals features help ByDesign stand out.
"Right now you got these toxic social media networks… that destroy privacy, then freemium products that charge a lot of money," Emma said. "We turn it all on its head and say let's go make the product completely free for students, protect their data, make it non-toxic and make the social engagements very positive."
Chirali Jain, the head of design at ByDesign, said the platform is completely free for students to access the user-friendly tools to achieve their goals.
"For me personally, the design has to be accessible and easy to understand," Jain said. "While doing user interviews and while designing, we kept this in mind for the person that we're designing, which is students."
Emma said their team launched their pilot version exclusively at BU, along with a campaign which included recruiting 10 student ambassadors.
Megan Williams, a junior in College of Arts and Sciences and a student ambassador for ByDesign, shared her experience participating in promoting the platform to students at the George Sherman Union.
Williams said the platform focuses on a more "uplifting" mission than traditional networking apps and allows the whole BU community to be connected with classmates, schoolwork and job opportunities.
"It's a really great network if everyone's on it. It connects everybody," Williams said. "(ByDesign) can also connect you with people that have internships that you want, or be inspired by their motivations and goals and what you can do to reach that."
Sydney Householder, a junior in CAS and another student ambassador, also said she studied remotely during her freshman year and is hopeful ByDesign will foster connections.
"I had a really hard time joining clubs, meeting people and having a platform where I can reach out to BU students, talk to people in my classes, form study groups," Householder said. "If this takes off, I think it could really transform the way that campus life is."
ByDesign will continue their campaign at GSU for six days starting Thursday to promote the platform.
"I know that starting a new application platform is a big ask, so I know a lot of people have been really turned on by the idea," Householder said. "We're just really hoping for continued positivity, and people actually following through and signing up."
Campus Associate Fiona Broadie contributed to the reporting of this article.