The following reports were taken from the Boston University Police Department's crime logs from Nov. 23- 28.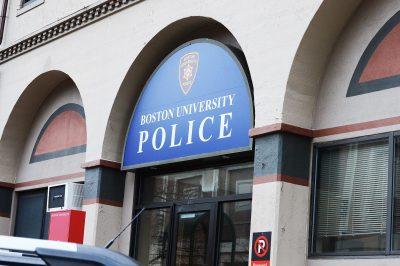 Fire alarm at Warren Towers
A faulty microwave set off the fire alarm at 7:46 a.m. on Thursday, Nov. 24. Boston Fire was on the scene, and there were no damages to the item. 
Well-being check at 575 Commonwealth Ave. 
A student was on the roof of 575 Commonwealth Ave. between 2:22 and 2:30 p.m. on Sunday, Nov. 27. The student, who was flying a drone, complied with officers when asked to come down. The student was told to not go to the roof again and facilities will be securing the roof from future access. 
Unwanted person at 735 Commonwealth Ave. 
BUPD was notified someone locked themselves in the restroom at Marsh Chapel at 10:55 p.m. Wednesday, Nov. 23, however, no one was found.
Unwanted person at 232 Bay State Rd.
At 6:12 a.m. Monday, Nov. 28, a homeless man was removed from the lobby of the building after blocking the entrance while sleeping.