"We're in the business of empowering and supporting the next generation of leaders and entrepreneurs by teaching and supporting them to run their own business."
That is how Nick Bayer, founder and CEO of Saxbys, sums up his company's mission.
Saxbys opened its Boston University location — the first in New England — on the first floor of the Center for Computing & Data Sciences on Jan. 19, celebrating with an opening ceremony, which included a ribbon cutting by Bayer, BU officials and Saxbys managers.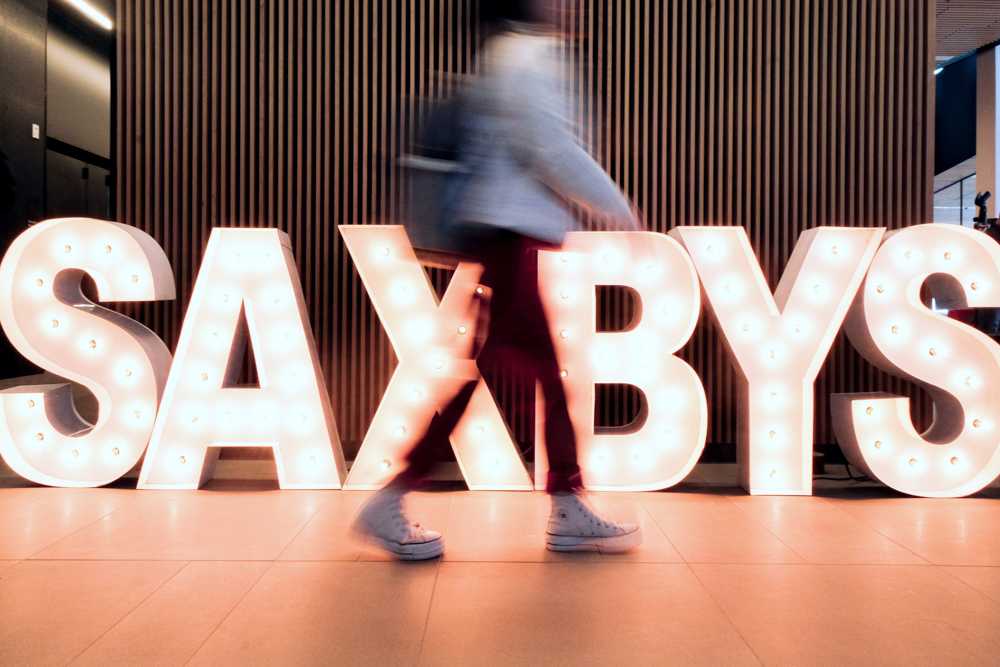 Bayer said Saxbys is a Philadelphia based education and hospitality company that has partnered with many universities, such as Georgetown University and the University of Pennsylvania. He said Saxbys has "wanted to come to Boston," but was holding off until the time was right.
"We wanted this to be a place where we can make a tremendous impact," Bayer said. "There was no better place for us to gamble, to make our initial voyage into this market."
Rainier Foley-Defiore, Saxbys' new market leader, said the best part of working at Saxbys is that it is "entirely student-run."
"Our team is all students and it brings a whole different energy to the cafe," Foley-Defiore said. "Its very young crowd means you have a lot of good attitude."
Foley-Defiore said he worked for Saxbys as an undergraduate business student at Penn State University. After graduation, he worked in supply chain, moved to Boston and decided to become a part of Saxbys again.
"I want Saxbys to be a staple on BU campus," Foley-Defiore said.
Foley-Defiore said BU is an "incredible school" and he is "excited to be here."
"Some of the students I've met here, even just hiring and training people, have been so fun to work with and have brought such great energy to the cafe," Foley-Defiore said.
Foley-Defiore said his goal is to have Saxbys be "up there alongside" Dunkin or Starbucks on BU's campus.
"There's a lot of room for opportunity there," Foley-Defiore said. "I think people are looking for some fresh coffee opportunities, and we definitely bring that so I think Sax has a good chance."
Chelsea Liu, a sophomore in the College of Arts and Sciences, visited Saxbys on its opening day with her friends.
"It was really refreshing to have this new cafe," she said.
A resident of Warren Towers, Liu said she will go to Saxbys often because it is "convenient."
Bayer said that following the pandemic "having a sense of place" for students is "really important."
"It's going to be an incredible place for students to be able to come and hang out, connect with each other and connect with their university," Bayer said.
Bayer said because learning entrepreneurship and leadership is "really hard to study" in a classroom setting, Saxbys is an "unbelievable, one of a kind learning opportunity."
"When you can take the things that you've learned in the classroom and be able to go put it into practice and learn in a consequence-rich environment where you make good decisions and bad decisions, you're learning all along," Bayer said.
He said he hopes prospective students are impressed by Saxbys' BU location and the overall innovation found at the University.
"I hope it's also just a pillar and a point of pride for the Boston University community for many, many years to come."