The Gunners in Form
Before the World Cup, the Premier League table ended with Arsenal in first. The ranking was extremely encouraging for the club given its underperformance and disappointment in the past few years. Now, even after the World Cup, Arsenal continued their dominance in the league, being one of only seven teams in English top-flight history to score at least 50 points after 19 games played.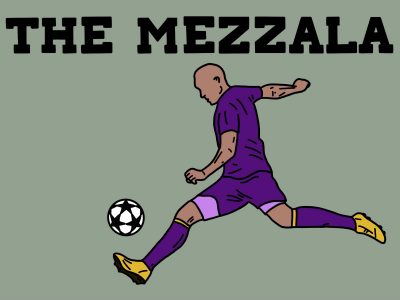 The Gunners have been flying and have only lost one game halfway through the season. Bukayo Saka, arguably the most exciting player on this young Arsenal squad, has been showing his quality as a wing threat. In both the World Cup and the Premier League, the 21-year-old has shown his ability to create on the wing, whether he's putting spectacular balls into the middle or cutting inside and firing unstoppable shots to the far post.
Another key player is former Arsenal captain Granit Xhaka. Xhaka, largely criticized in his early years at Arsenal, was trending toward becoming yet another player who just couldn't perform in the highly-competitive Premier League. However, Xhaka has been a completely different player in the past couple seasons. His partnership in the holding midfield with Thomas Partey is comparable to a freshly built Great Wall of China with mounted machine guns. Not only is this pair solid at the back, but their ability to keep possession, push the tempo and spur quick counterattacks helps players like Saka to flourish down the wing. 
Arsenal is flourishing, and even as a bitter Spurs fan, no true fan of the sport can deny the quality this Arsenal squad has shown under manager Mikel Arteta.
Transfer News
The January transfer window is arguably more exciting than its summer counterpart. Taking place in the middle of the season, the outcomes of many teams' campaigns can be altered significantly based on their investments or lack thereof. 
Mykhaylo Mudryk joined Chelsea for an overall fee of 70 million euros. The Ukrainian winger initially grabbed the attention of top clubs for his performance in the Champions League with Shakhtar Donetsk. Although I believe Mudryk is a great player and an exciting prospect, I simply cannot justify such a high transfer fee. Mudryk is relatively unproven and although his ceiling seems high, there's a risk that his playstyle won't translate into something consistent in the Premier League. This transfer comes after we've seen top players like Kai Havertz, Timo Werner, and Hakim Ziyech regress after transferring to Chelsea on hefty price tags. How will Mudryk be different, and will he even fit into this dysfunctional Chelsea squad?
Cody Gakpo joined Liverpool for a fee of 42 million euros. Liverpool is another underperforming team unable to replicate their success from the past few seasons. Gakpo was an incredible player in the Netherlands, and his performance in the World Cup further highlighted his talent. Unlike Mudryk, I can justify the transfer fee of 42 million euros and would have personally valued Gakpo above Mudryk. Liverpool manager Jürgen Klopp also has a reputation of being able to find and develop some great talent and has built great teams throughout his career. With the departure of Sadio Mané and with Mohamed Salah and Roberto Firmino only getting older, passing the torch to Gakpo seems like the perfect choice to save both Liverpool and Klopp's job. 
Lastly, Cristiano Ronaldo joined Al Nassr as a free agent. Widely considered one of the all-time greats, Ronaldo has proven time and time again that there never has and never will be anyone like him. However, his move to the Saudi League has signified the death of his career. To move to a team outside of Europe that limits his ability to participate in high-level global football is equivalent to an old police officer being moved to a paper-pushing desk job after a career in the field. 
However, one extremely nice perk for Ronaldo is his new salary of 177 million euros a year, meaning he earns 6.5 euros per second. Not too bad for a retirement home.