In all its resilience, the Regal Fenway movie theater pulled through the COVID-19 pandemic. It endured the advent of the streaming era, and it even weathered the excruciating decade-plus wait between the first "Avatar" movie and its sequel. It couldn't — however — survive the first few days of my second semester at Boston University. I choose not to interpret this as a foreboding sign of things to come.
When I returned to campus after winter break, I was confronted with the news that Regal Fenway — a pillar in my existence as a film enthusiast — might close. As part of Cineworld Group's ongoing bankruptcy proceedings, the Boston theater is one of 39 Regal locations scheduled to have their leases rejected on Feb. 15. 
Unless something significant changes between now and then, the cinema will close in a few weeks, and I will be forced to accept and mourn its loss. The closing appears to serve no purpose beyond cutting costs and alleviating financial stress. 
The experiences I have with this theater are far from expendable. I'm trying my hardest to be hopeful about this situation, but I'd rather err on the side of caution and eulogize Regal Fenway while it's still with us.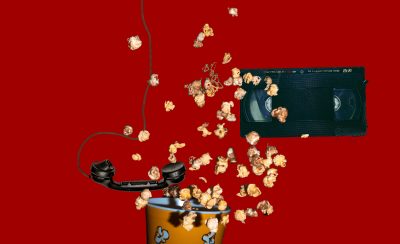 My first visit was in October 2021 when I was still excited about starting my studies at BU. A friend I started talking to invited me on a date to see "Halloween Kills." 
The movie was bad, and the date was fine, but the theater itself really stood out to me. It was much brighter and larger than the cinemas I attended back home. The theater bustled with people who appeared to share my passion for film. I must have floated through those hallways. I felt so optimistic about how my future would unfold in Boston.
Living in a brand new city became much harder than I anticipated. I blundered through stressful exam periods and heartbreaks with minimal guidance on how to survive them. I yearned for security and could only find it in unlikely places.
Regal Fenway served as a temporary escape from whatever crisis I was going through. I went there whenever I needed stability, and it always welcomed me with comfortable recliners and great films like "Drive My Car" and "X." For a few hours, I could put distance between the outside world and myself. That was crucial to my well-being. 
A lump forms in my throat when I think about who I was at that time. I was so desperate to hold onto anything real, and in some strange way, Regal Fenway was a reprieve to the pain and isolation I was facing.
I don't think I'll ever forget how a movie theater in Boston helped my past self find solace when I least expected it. That is something that will never fade away.