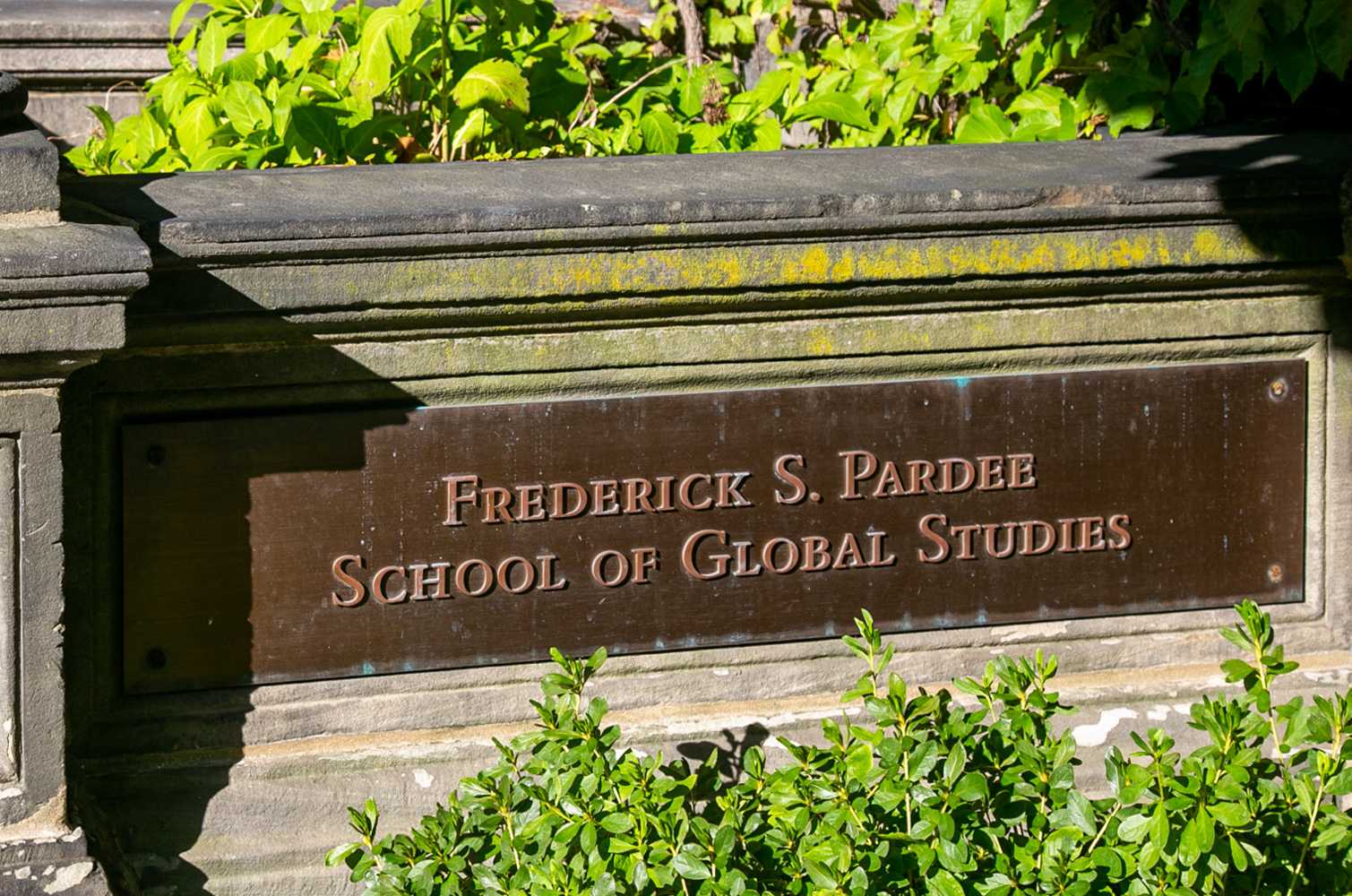 "The road to hell is paved with good intentions," said Ann Swidler, a sociology professor in the Graduate School of University of California-Berkeley, who derived the title of her lecture about grave misunderstandings of global health issues from the famous quote.
Swidler kicked off the Spring 2023 segment of the Boston University Pardee School of Global Studies' Global Health Politics Workshop with her lecture, "Paved with Good Intentions: Global Health Policy & Dilemmas of Care in High Viral Load HIV Clinics in Malawi," on Monday, Jan. 30.
Despite the scientific nature of her research, Swidler said, she does not come from a background in global health. She described herself as a "sociologist of culture" and said her sociological background allows her to "see things that other people weren't looking for." Most significantly, she said there's a disconnect between what "global actors" imagine life to be like in Africa and the reality of life in Africa.
"The idea of trying to transform the lives of people you've never bothered to understand is really both morally offensive and foolish," said Swidler.
Swidler said her curiosity about how institutions vary in efficiency across the globe is what drew her to her research. Her particular interest in the inefficiency of HIV and AIDS treatments in African settings moved her to devote nearly two decades to HIV research in sub-Saharan Africa, she said.
HIV is a virus that weakens the body's ability to fight infection, according to the World Health Organization. When left untreated, HIV can turn into AIDS, which in turn leaves the infected person susceptible to a number of other severe illnesses. As of 2021, WHO estimated 38.4 million people in the world were living with HIV, about 990,000 of whom were in Malawi.
Nicolette Manglos-Weber, assistant professor of religion and society in BU's School of Theology, said she worked closely with Swidler in 2006 studying the spread, treatment and prevention of HIV, as well as Malawians' perceptions of the disease.
"It has been said HIV is a disease of poverty," Manglos-Weber said. "It's a very treatable and survivable condition with the right economic and public health supports."
HIV treatment typically involves antiretroviral therapy, which protects the immune system, reduces mortality and increases quality of life for infected persons, according to WHO.
But in Malawi, the story is different. Swidler said the country's clinics were not adequately treating acute cases of HIV, and in 2019, she and her fellow researchers spent the summer trying to understand why. The research, including interviews, field notes and observations, culminated in "a really nice analysis of what the problems are," which Swidler presented at the workshop.
Joseph Harris, an associate professor of sociology at BU, said he founded the Global Health Politics Workshop with the hope of drawing attention to the organization's issues and providing a space for academics and practitioners to share their work.
"Often, the answers to global health problems … can just sit on a shelf somewhere and collect dust if they're not being put into practice or thought about in relation to problems in the real world," Harris said.
According to the Pardee School of Global Studies website, lectures in the series will continue throughout the spring and center on the question: "how can the study of the politics of global health problems contribute to advancing the human condition and ensuring a better future?"
Harris said he believes that this semester's lectures, including Swidler's, demonstrate "how and why politics are crucial in understanding and explaining and addressing, ultimately, the world's different problems."
Likewise, Swidler stressed the importance of dedicating time, resources and understanding to global public health research.
"(Global health research) has brought down infant mortality, lengthened lives enormously, vaccinated almost everyone on the planet against polio, ended river blindness," she said. "The amount that global public health has achieved is just stunning."