In a strange move for me, I started listening to Samia a few months ago, only after buying tickets to her concert.
One of my favorite bands, Tommy Lefroy, is opening for Samia on her upcoming "Honey" tour. As soon as I saw the announcement, I snagged tickets for the Boston date without hearing a single Samia song. 
As a good concert-goer — I decided to do my due diligence and learn every word of Samia's music. Dipping into her 2020 debut album "The Baby," I found myself transfixed — mesmerized by Samia's gorgeous voice and dreamy alternative production. Throughout my entire listen, I was kicking myself for discovering Samia so late.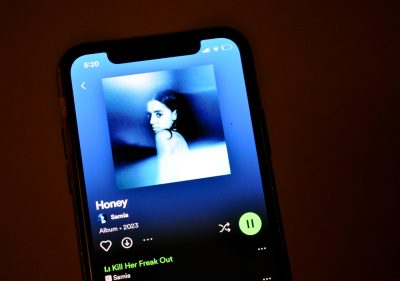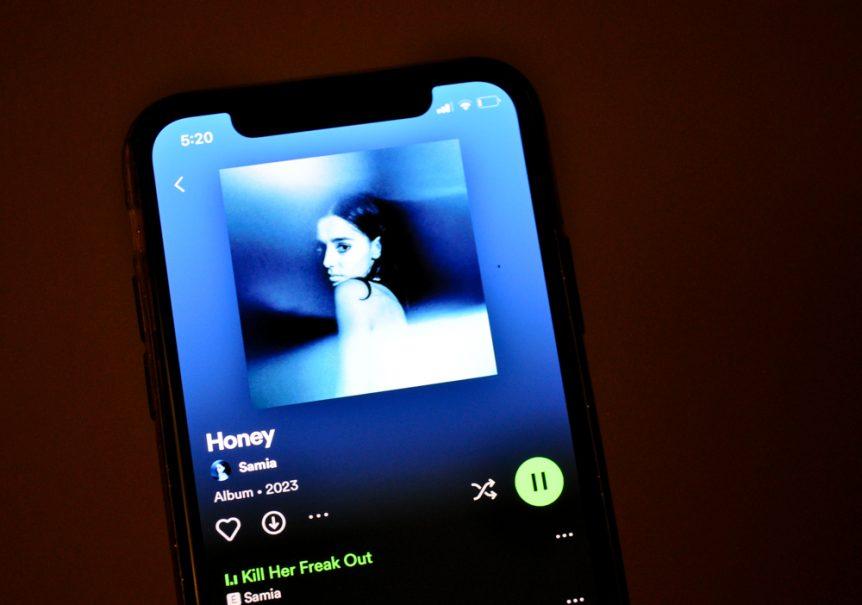 "The Baby" left me hungry for more. It was an extremely solid debut. But I was curious to see where Samia would go next.
"Honey" lived up to, and even exceeded, my expectations. Throughout the course of her 11-song sophomore album, Samia transported me to a world of her expertly made coupling of heart-shattering lyricism and gorgeous instrumentals.
My favorite song on the album, "Charm You," sees Samia reject the impulse to cover up her true self to impress a potential love. She recognizes that allowing someone to fall in love with a facade will only lead to heartbreak. 
"You are so disarming with your honest smile, tepidly confessing that you swallowed a fly," she sings. "I just saw my whole life flash before your eyes, and I don't want to charm anyone this time."
In such a short and vivid image, Samia allows us to feel the tenderness for this person and how she strives to be authentic to avoid a false "charm." The track is painfully relatable, and Samia's beautiful vocal harmonies mesh with an upbeat production that feel both gritty and polished.
"To Me It Was" is a gorgeous testament to the power of nostalgia. Samia reflects on the past with a simple acoustic production and acknowledges that looking back invites romanticization, which isn't always a bad thing.
"And how much better can anything get than sitting on your porch remembering it?" Samia sings. 
I couldn't help but smile at this image. Sometime in the future, I could see myself reminiscing on the past, rose-colored lenses over my eyes — not caring. This song will be running through my mind, reminding me that "to me, it was a good time," while I close my eyes, humming the calming melody.
Almost like a lullaby, "Nanana" is comforting and sweet. Samia sings about the unique perspective her significant other has, even though both are somewhat stubborn.
"Some people see a cobweb hanging in the window, but you see a constellation," she sings. 
It is an intimate image conveying Samia's wonder and care for her significant other. However, in the chorus, she acknowledges that "nothing's gonna change your mind" and "nothing's gonna change my mind." The sweetness of the track overpowers this sentiment, leaving the listener unable to do anything but sway and smile.
"Honey" sees Samia embrace a sound that invites contemplation. Many of the tracks may be seen as boring upon the first listening, but the simple arrangements of many songs draw attention to the intentionality of Samia's lyricism and imagery.
Many songs deal with heavy topics like sexual assault. The album isn't a light listen, but it is worth your time. Samia is young, but she has proven that she knows her sound and audience. She's delivered, yet another, beautiful and vulnerable album.